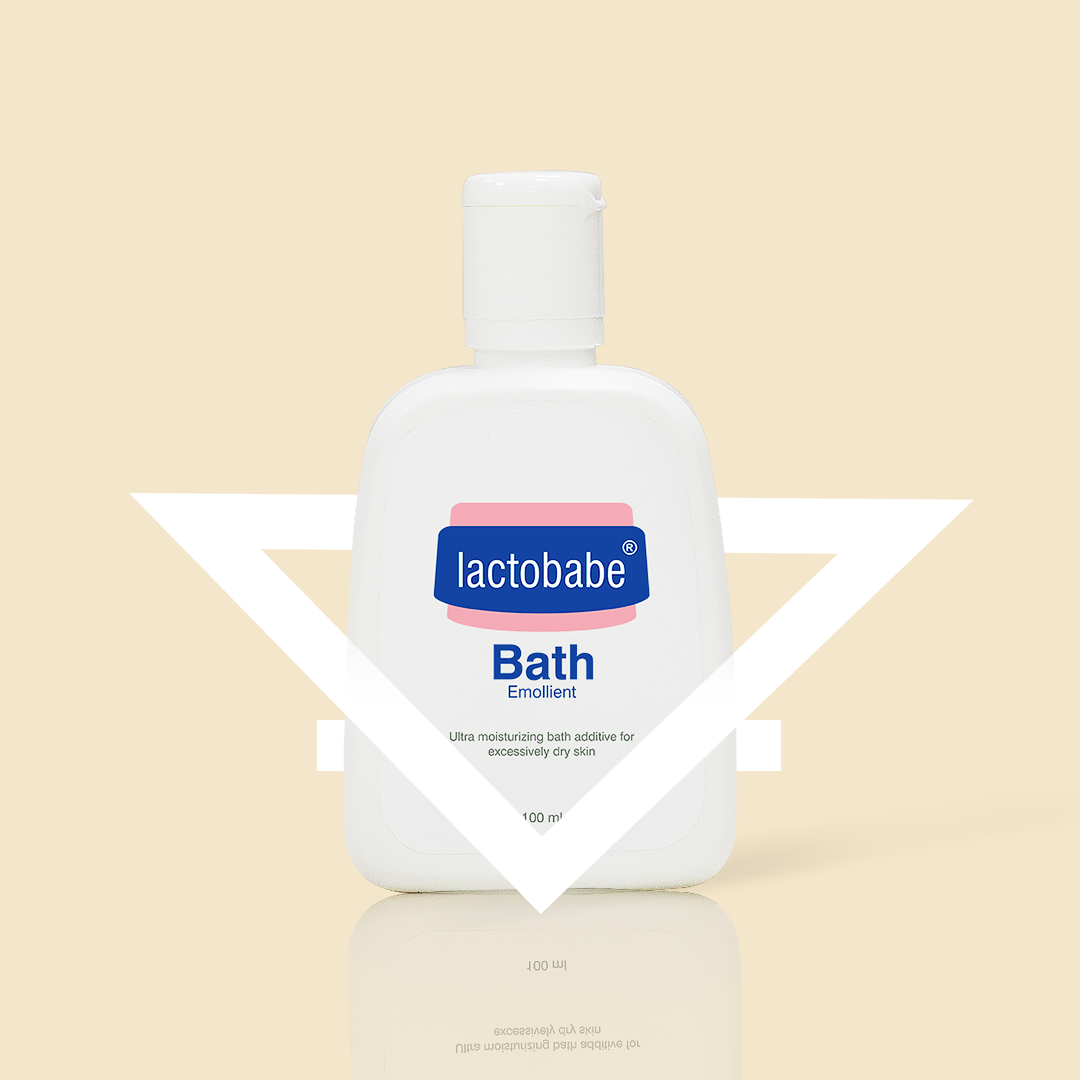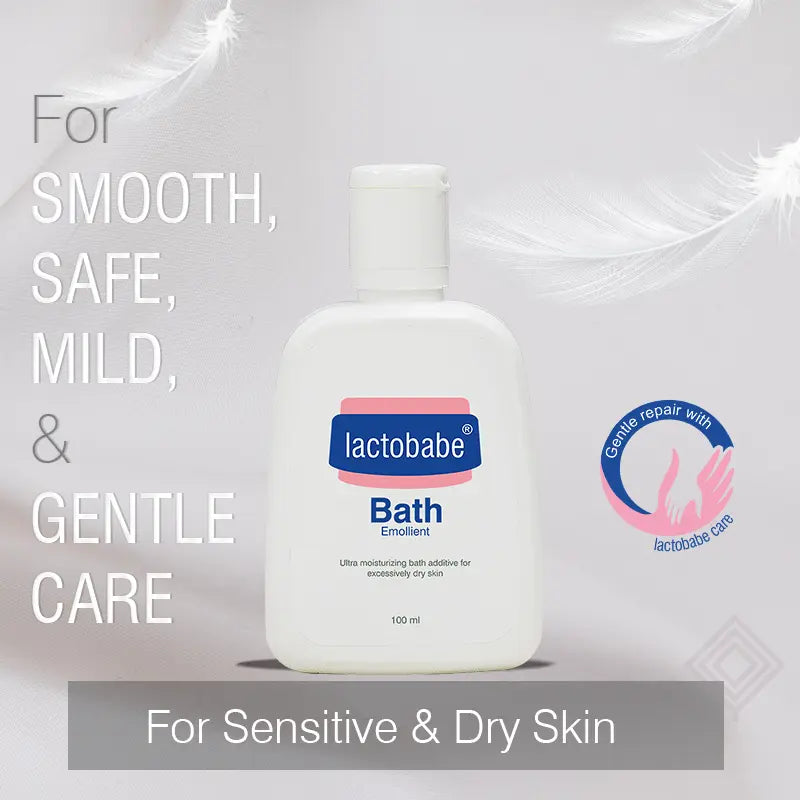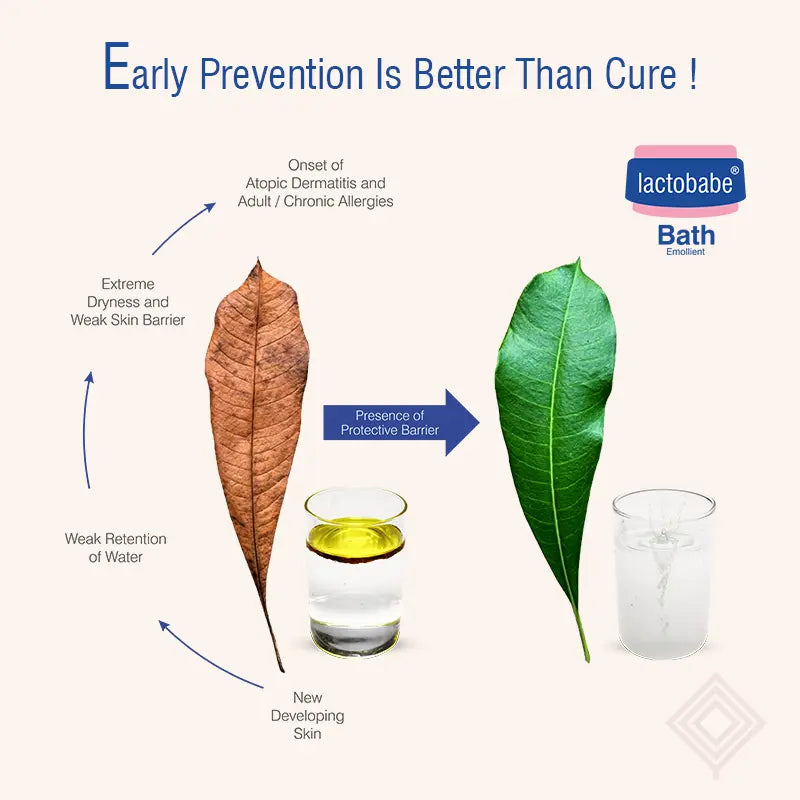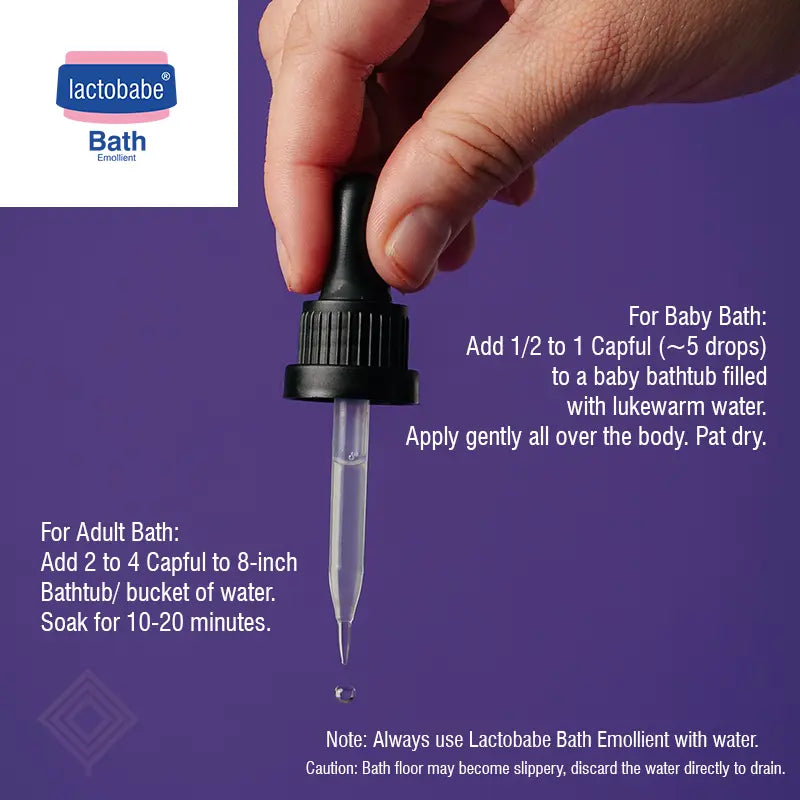 Lactobabe Bath Emollient
Bath Emollient for Sensitive & Dry Skin Treatment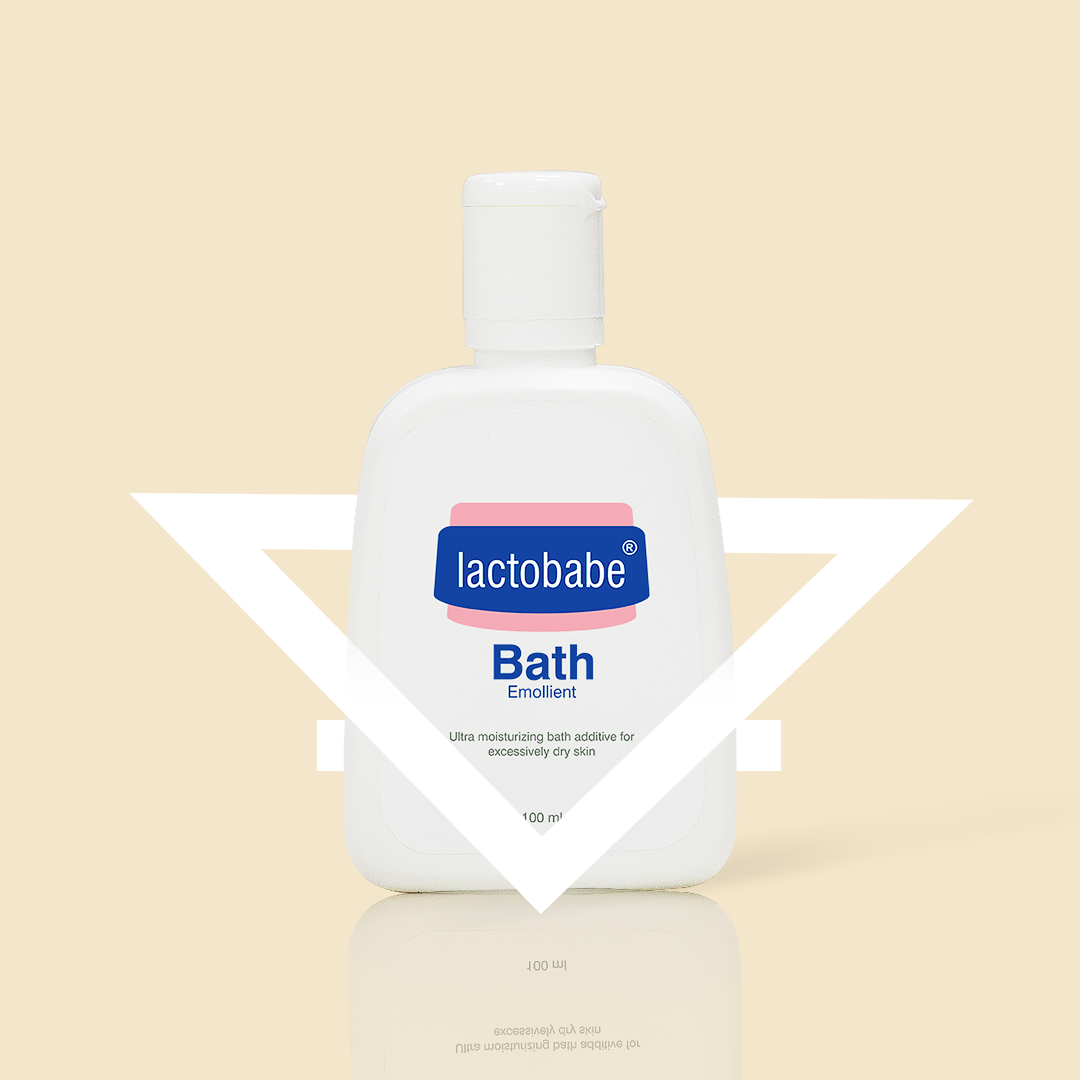 Just like how Earth nurtures and laughs in flowers, Lactobabe nurtures your and your baby's smile gently and with utmost care.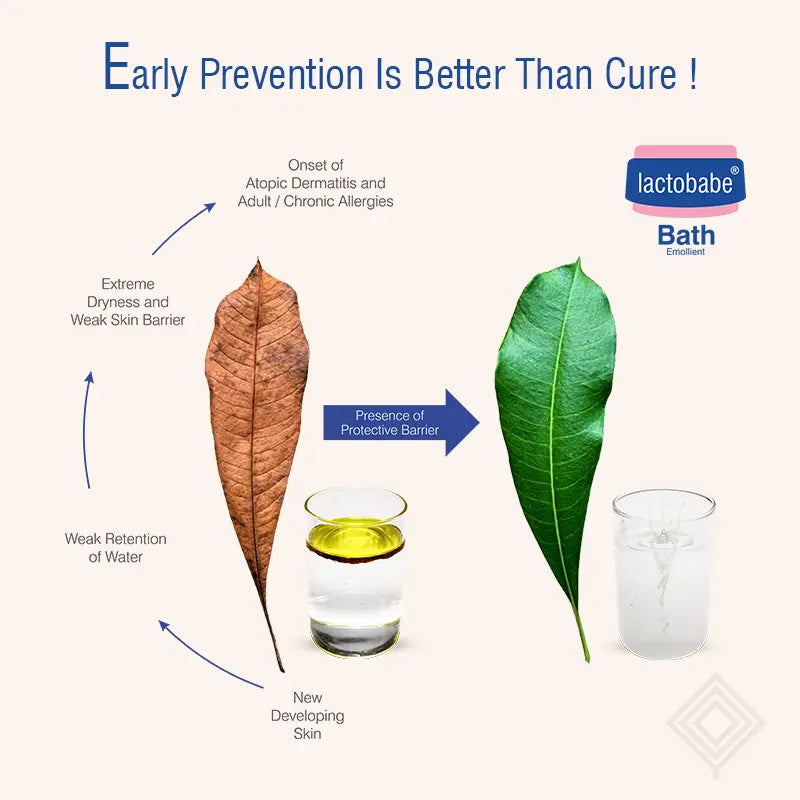 WHAT IT IS
Lactobabe Bath emollient treat dry skin by trapping moisture in the skin, bringing back the balance and assist in the development of healthy skin.
Lactobabe Bath Emollient forms a moisturizing layer over a baby's developing skin to prevent and decrease the incidence of dryness and early onset of Atopic Dermatitis and Eczema.

In Adults, regular full-body Emollient bath therapy reduces extreme dryness and eczema by retaining hydration thereby making the skin supple and moisturized even during and after the bath. The soothing sensation also relieves the body from mental and physical stress.
WHAT IT'S GOOD FOR
Dry skin treatment and prevent further drying of skin and desquamation during bath time.
Assists in the development of new skin and healthy skin barrier by hydrating skin from deep within the layer.
Reduces moisture loss, extreme dryness, and related itch & inflammation.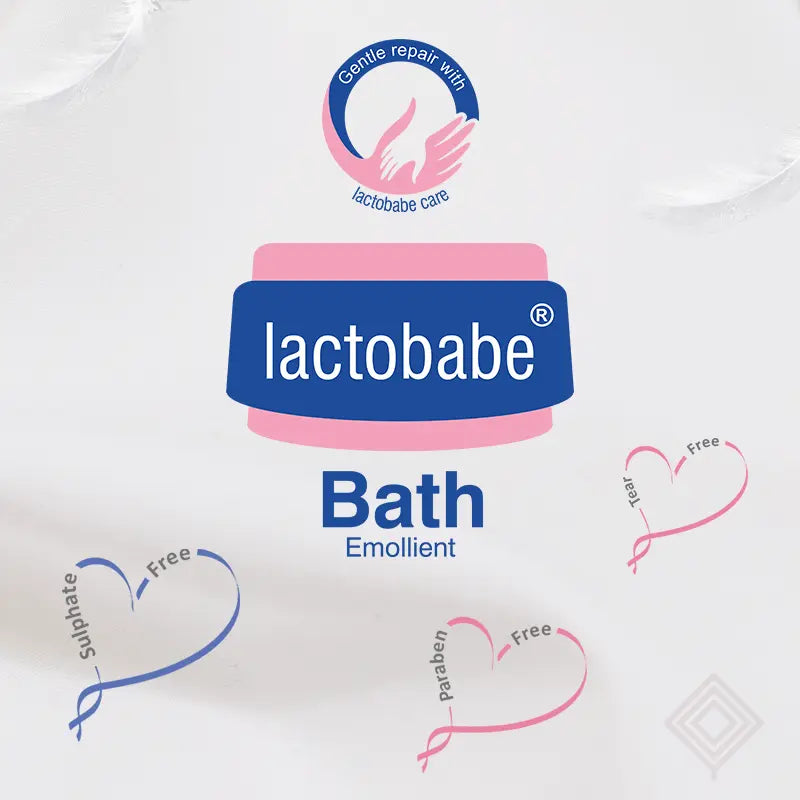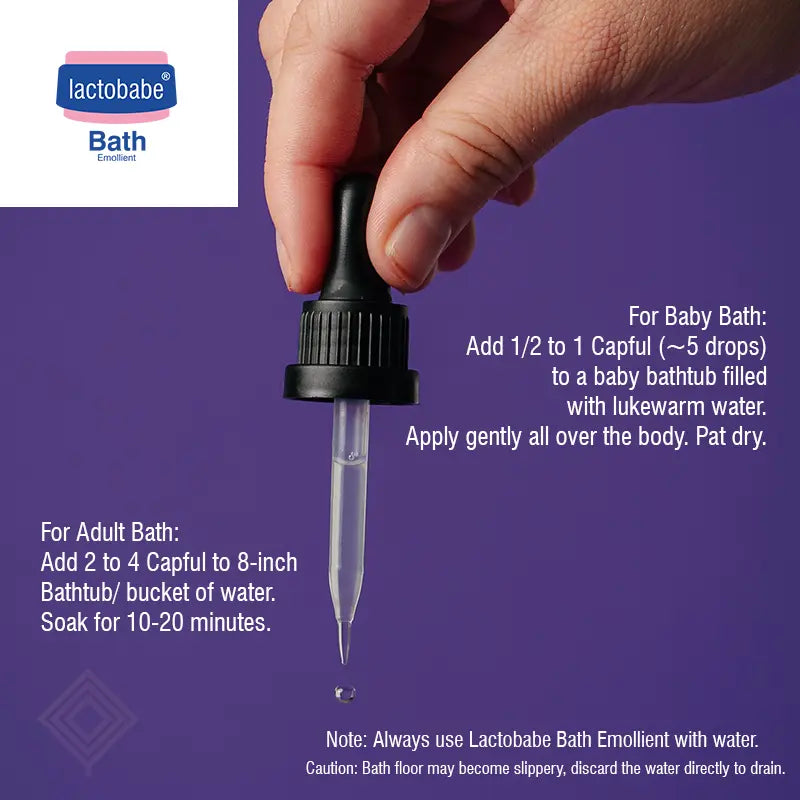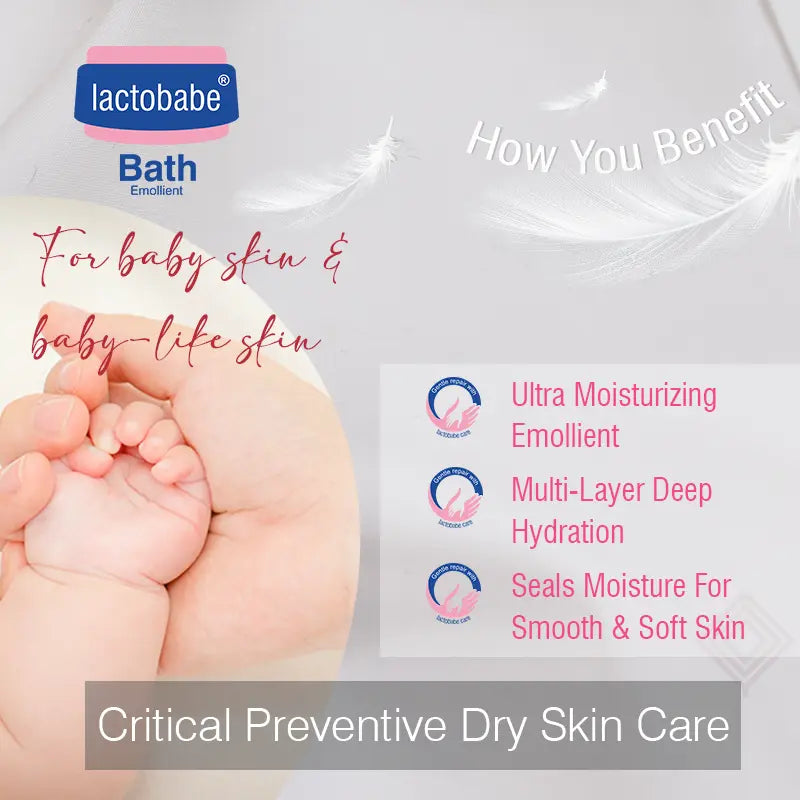 Necessary Preventive Care with Lactobabe Bath Emollient in Severe Dryness, Atopic Dermatitis, and Eczema
Infant skin has a thinner skin layer and underdeveloped water-handling properties with fewer amounts of natural moisturizing factors. Compromised epidermal barrier function, leaves infant skin vulnerable to chemical and microbial aggression and skin diseases.

Examples: Diaper dermatitis, Atopic dermatitis, and the development of allergies.

Research supports that full-body emollient therapy has a protective effect against Atopic dermatitis.
Lactobabe Bath emollient is a simple and economical intervention against atopic dermatitis and Eczema, with its intense moisturizing action deep within the skin.


Brand Owner
Apple Therapeutics Private Limited
Product Dimensions (LxWxH)‏ :
Manufacturer :
Indo Herbal Products Unit 2
Manufacturer ‏Address :
Plot no-29, sector 1B, I.I.E Ranipur, Haridwar, Uttrakhand-249403
Packer ‏: ‎
Indo Herbal Products Unit 2