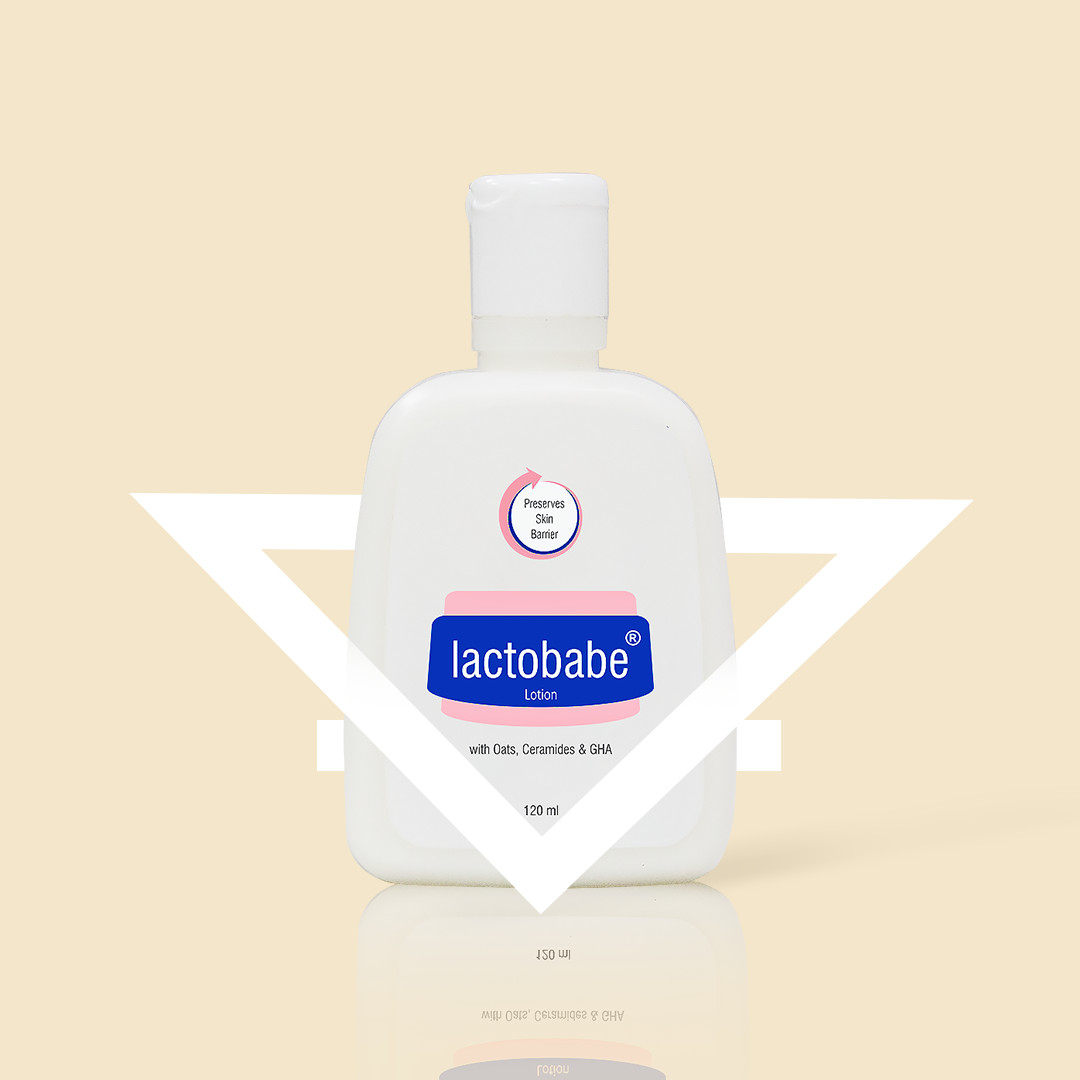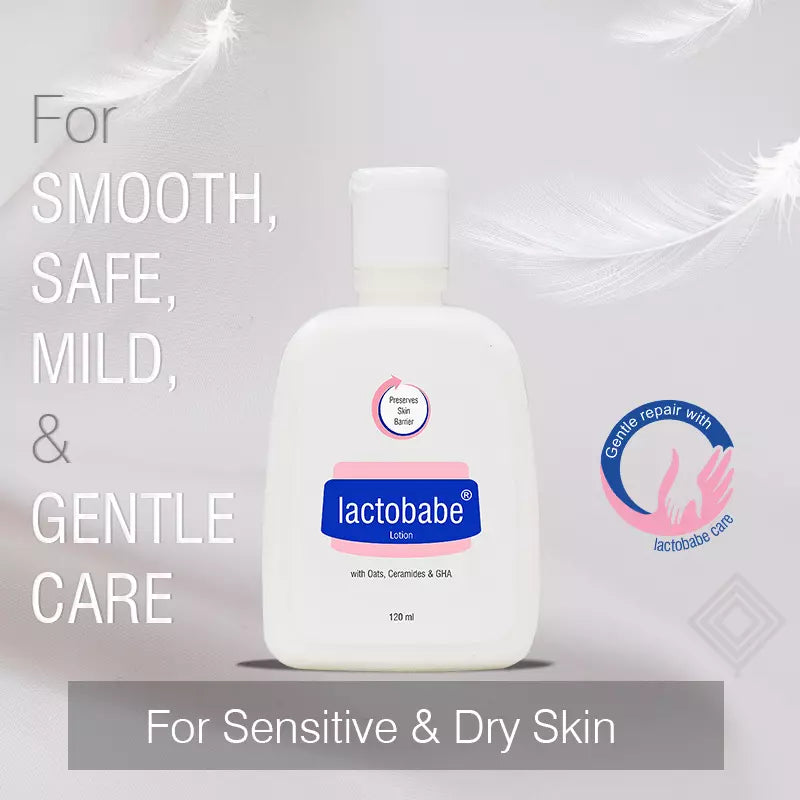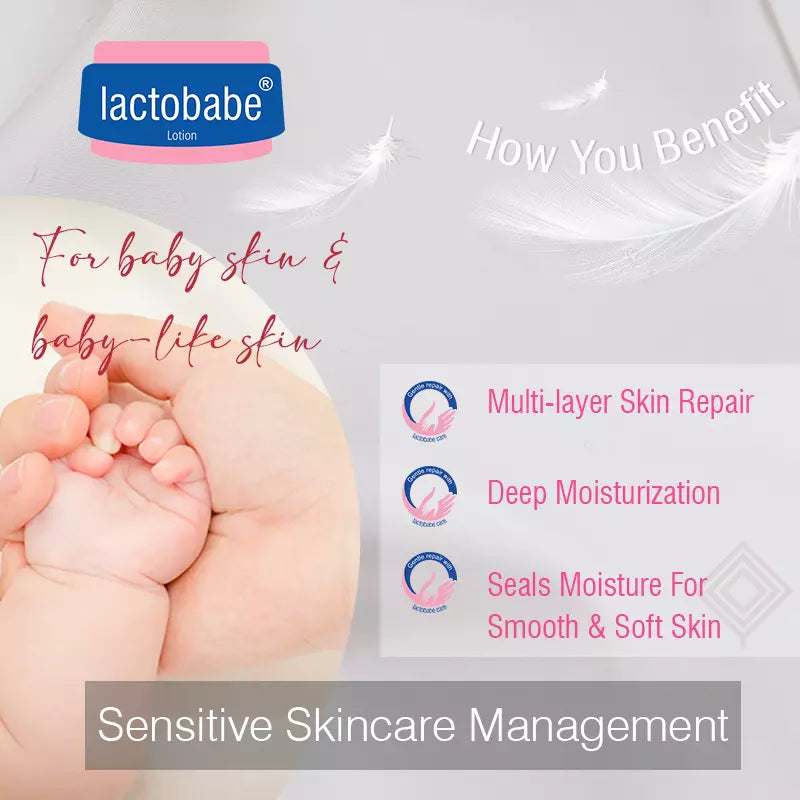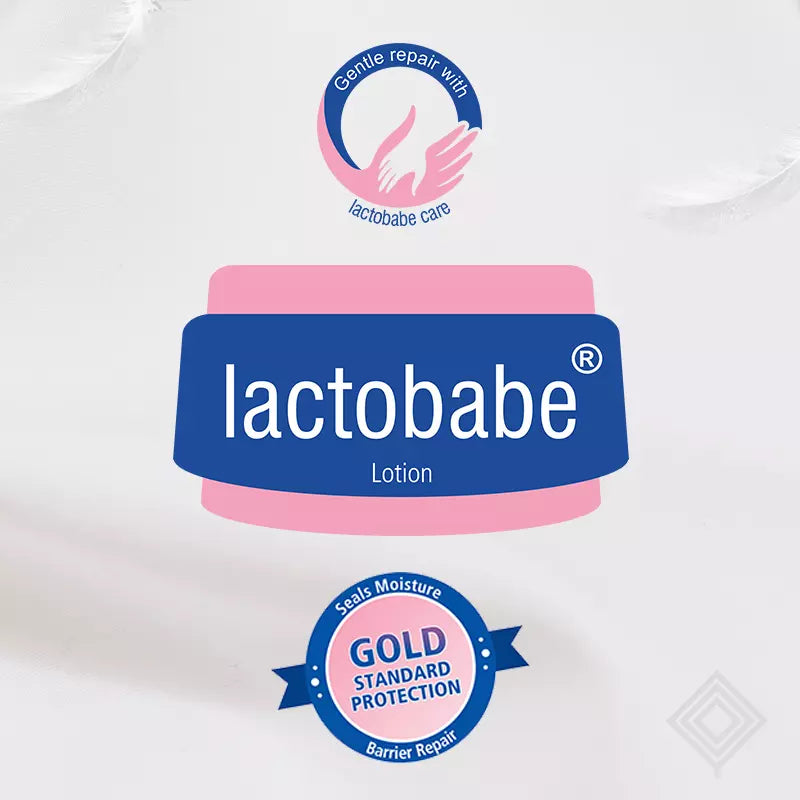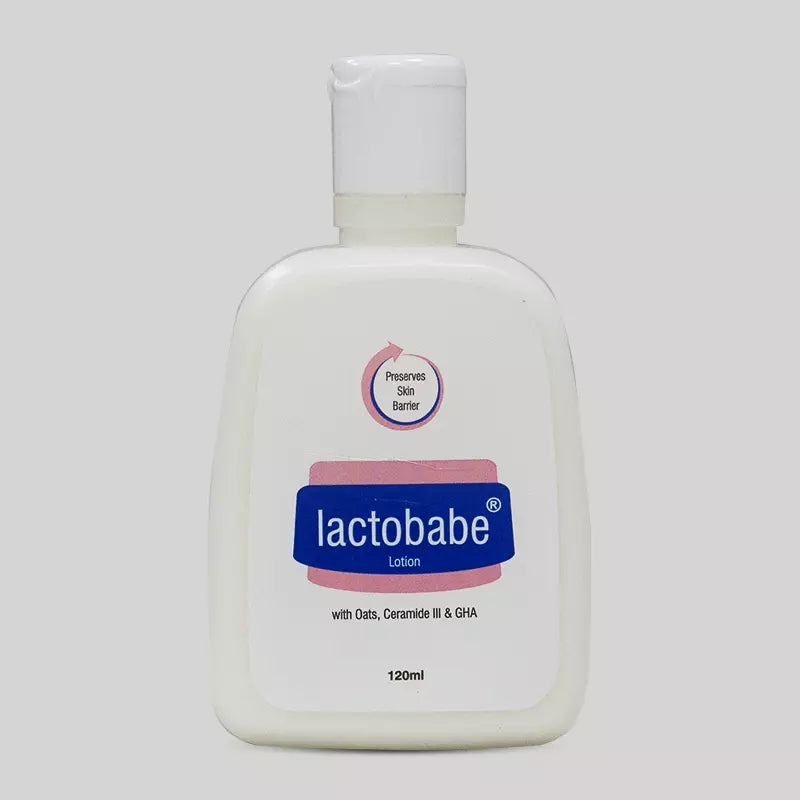 Lactobabe Lotion
Intensive Moisturizing Ceramide-Repair Lotion For Sensitive Skin. Gently Repair your Skin With Lactobabe, the Best Lotion for Dry Skin.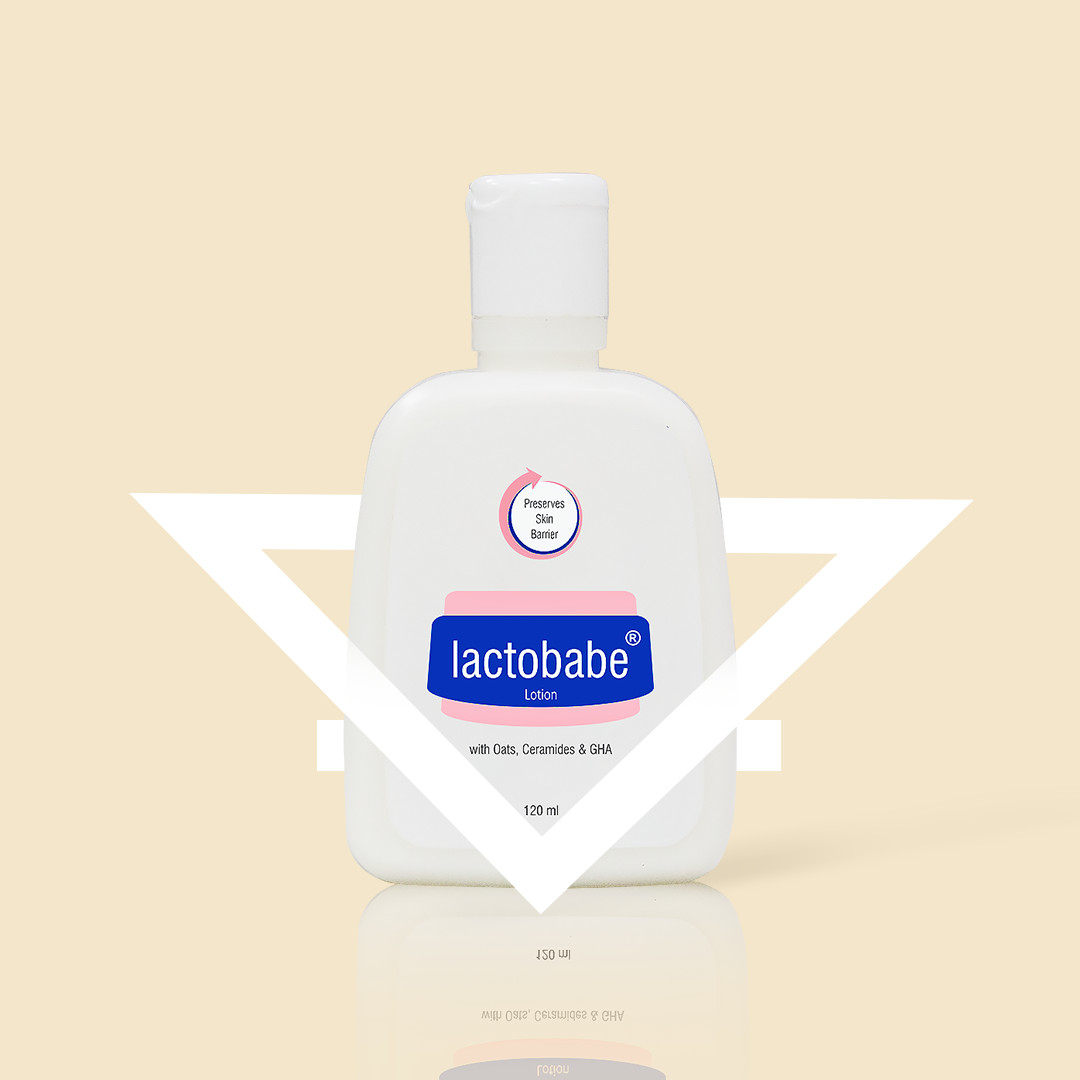 Just like how Earth nurtures and laughs in flowers, Lactobabe nurtures your and your baby's smile gently and with utmost care.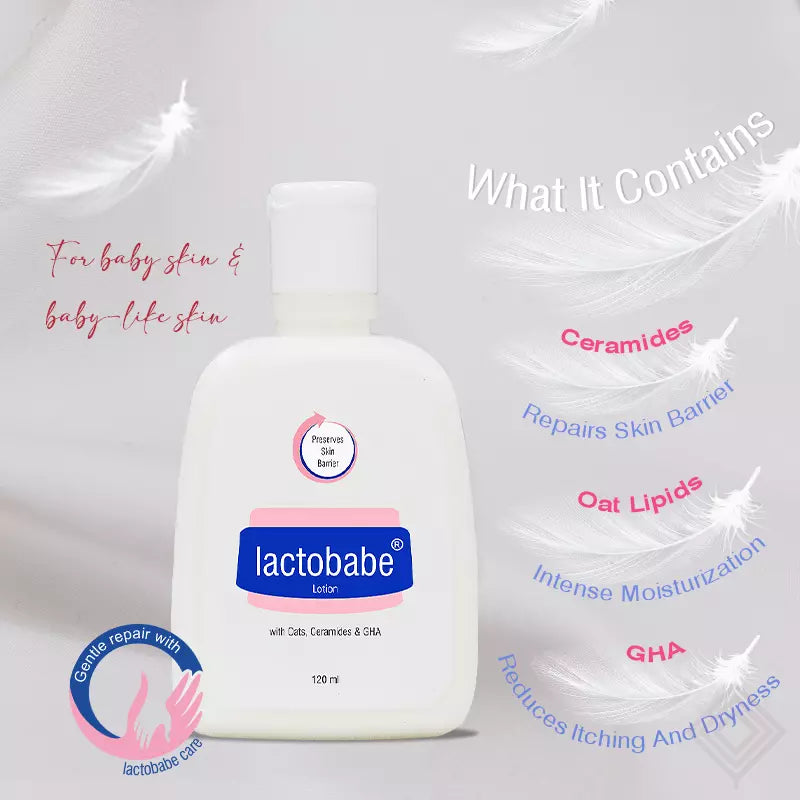 WHAT IT IS
Lactobabe baby lotion is a triple lipid atopic moisturizer, formulated with physiological lipids that exactly match the human skin configuration. It provides symptomatic relief and tackles the root problem of dry skin i.e., improper development of the skin barrier.

The Lotion intensely hydrates and moisturizes from deep within the skin, repairing and assisting in healthy skin development. It provides cholesterol along with human skin-identical Ceramide and Gamma Linoleic Acid in the ratio of 3:1:1 which gently repairs the skin barrier quickly and safely.

Lactobabe Dry Skin Lotion also provides Oat lipids, Glycyrrhetinic acid, Aloe Vera, and Bisabolol that relieve the irritation due to dry skin.
WHAT IT'S GOOD FOR
Assists in the development of a healthy skin barrier.
Deep multi-layer moisturization
Accelerates recovery and restoration of skin barrier function
Prevents water loss and reduces itching and inflammation.
Gently repairs the skin barrier quickly and safely in both adult's and baby's delicate skin.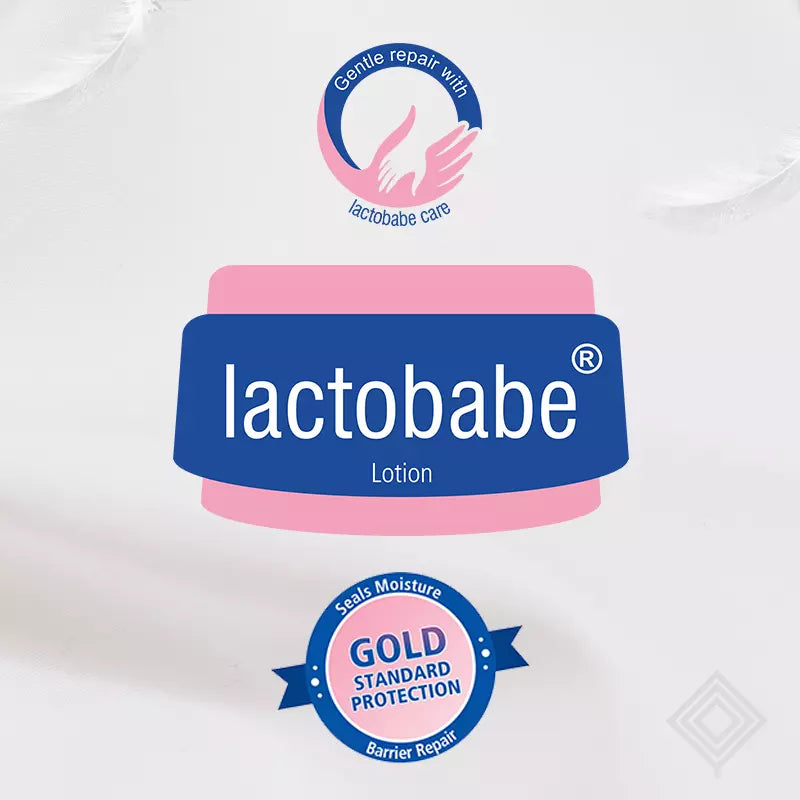 WHAT ARE ITS FEATURES
Safe for sensitive skin
Natural lipid balance
Easy spreadability and absorbability
Pleasant soothing fragrance
Extra-moisturizing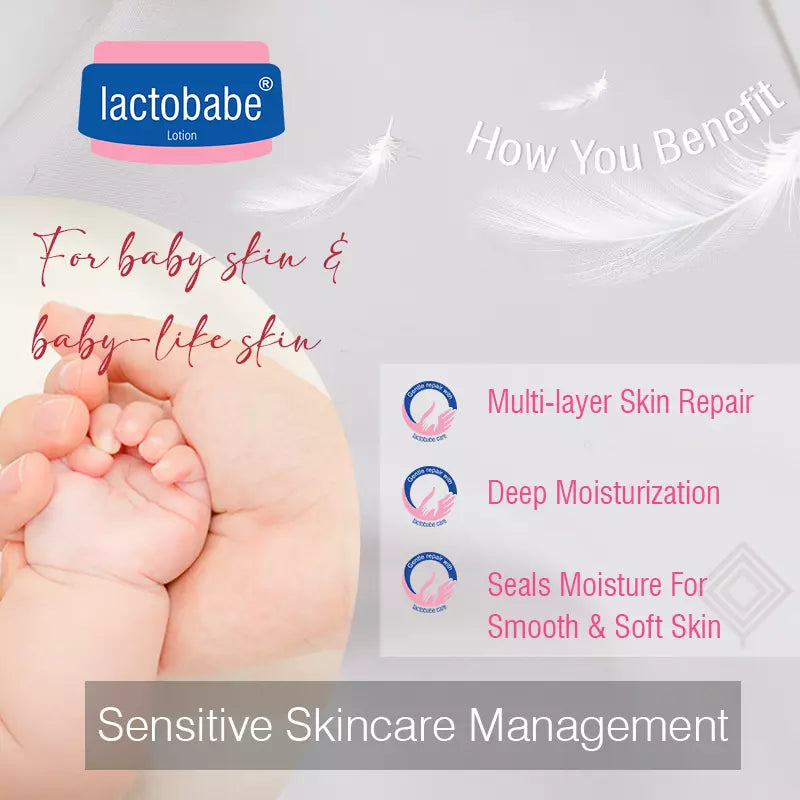 A Gentle Repair With Lactobabe Care
The root cause of dry skin is improper skin barrier development due to which there is increased water loss from the skin leading to severe dryness which can't be managed by any OTC moisturizer. Lactobabe Lotion is Dermatologist recommended Skin Barrier Ceramide repair moisturizer for Infants' tender developing skin and adult's having sensitive and severely dry skin. Lactobabe Lotion is a personalized Skin-care intense moisturizer for both adults and infants that prevents water loss, nurtures skin barrier development, and thoroughly moisturizes multiple layers of skin.

Lactobabe baby lotion is infused with all the essential ingredients and natural lipids that are required for healthy skin barrier development.

With Lactobabe baby lotion "Hydrate, Heal, & Calm" Your and your baby's dry and sensitive skin.
Scent
Apple Therapeutics Private Limited
Product Dimensions (LxWxH)‏ :
Manufacturer ‏Address :
Indo Herbal Products Unit 2
Country of Origin ‏: ‎
Plot no-29, sector 1B, I.I.E Ranipur, Haridwar, Uttrakhand-249403
HSN
Indo Herbal Products Unit 2