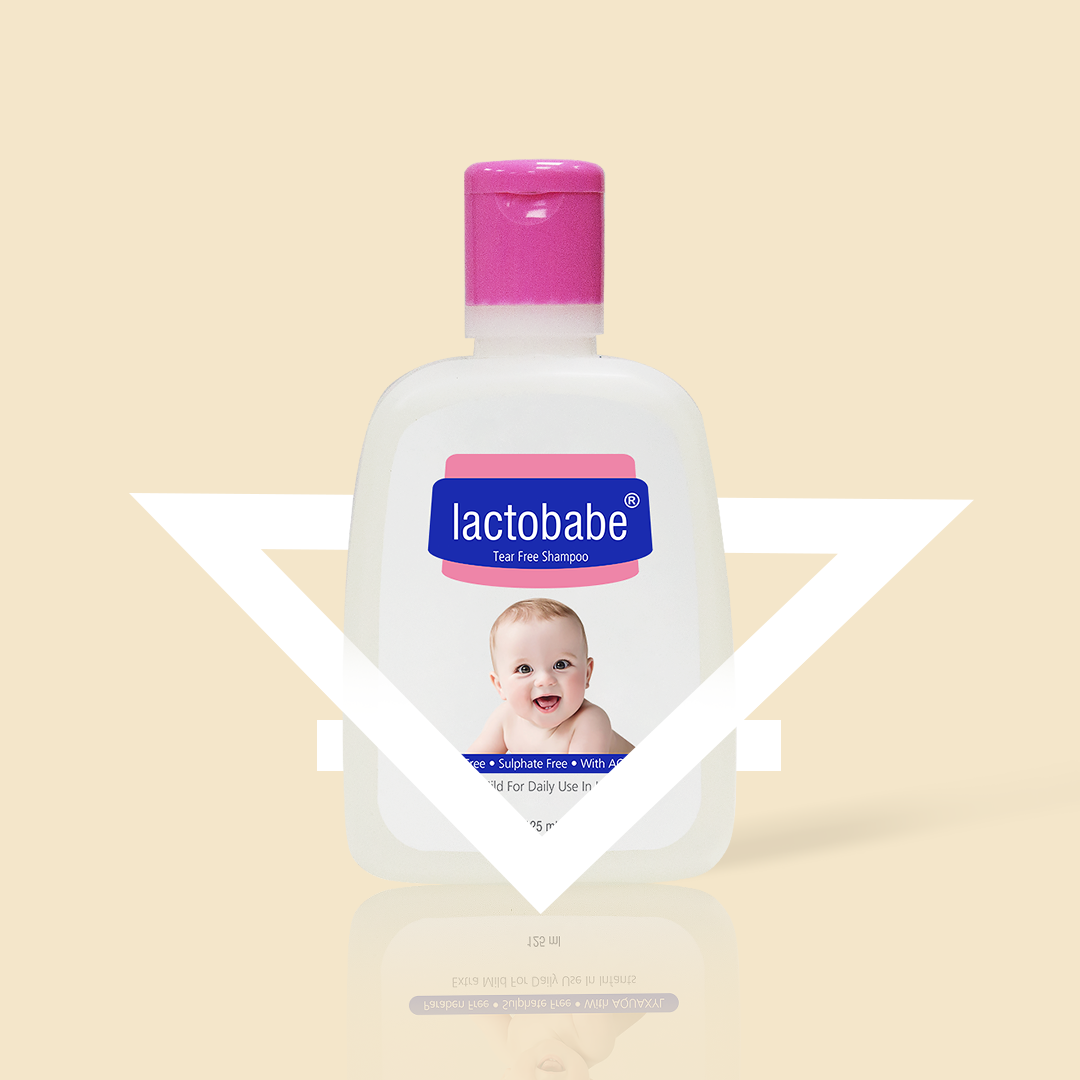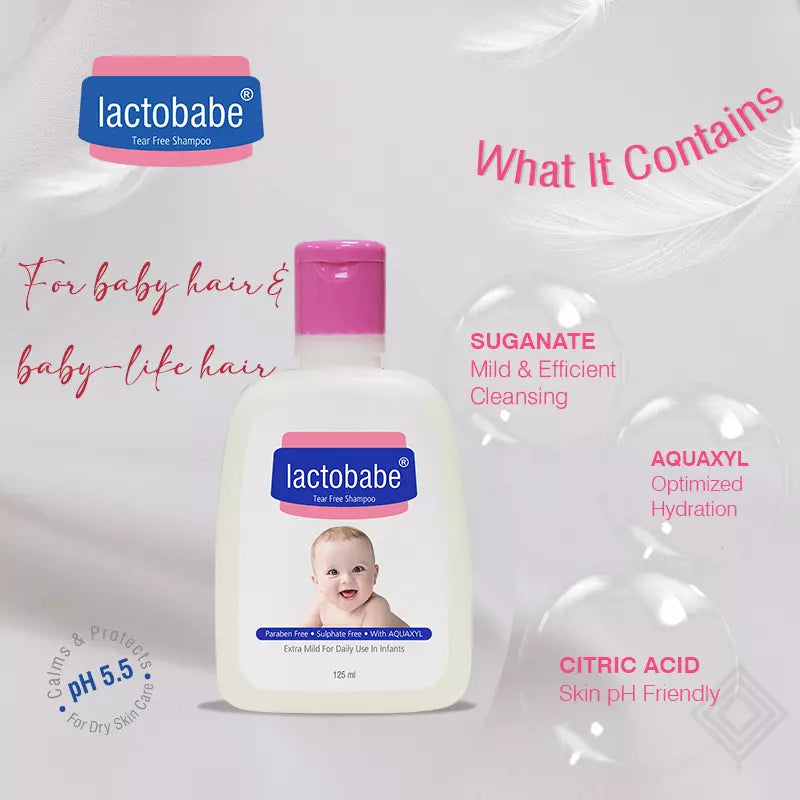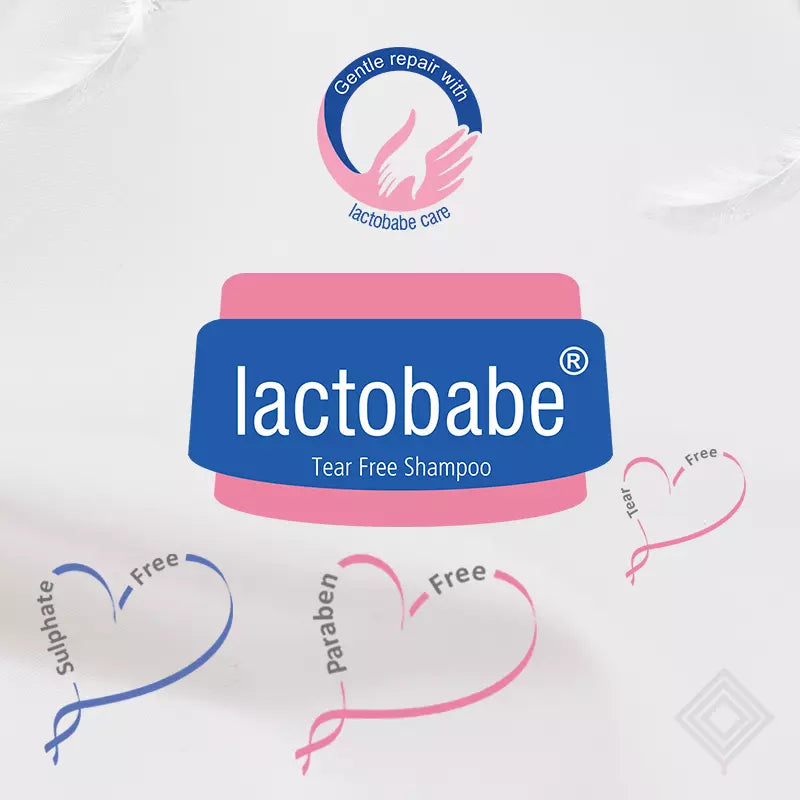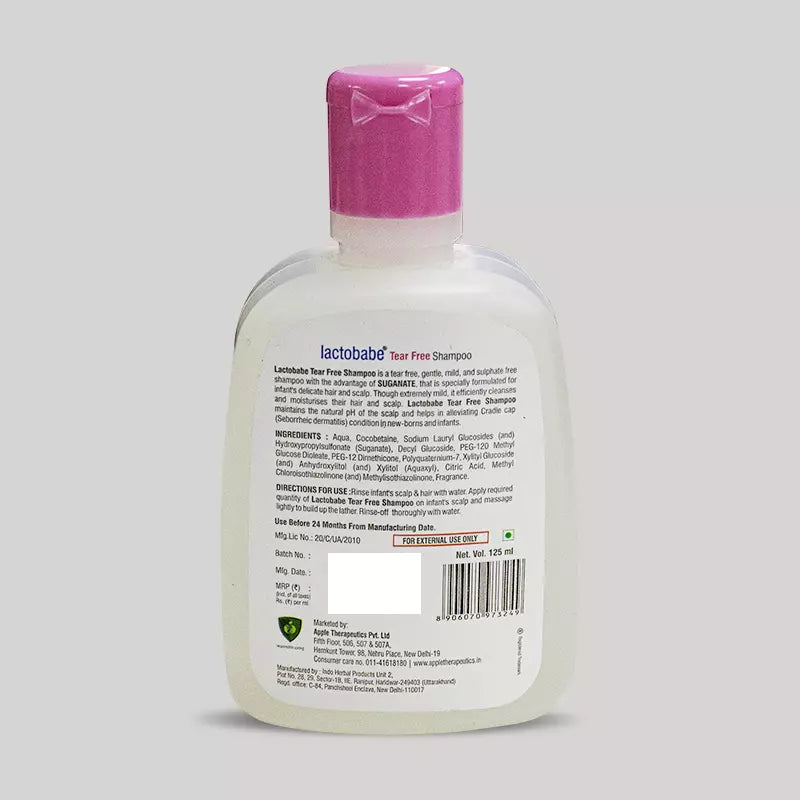 Lactobabe Tear Free Shampoo
Tear-Free Shampoo For Babies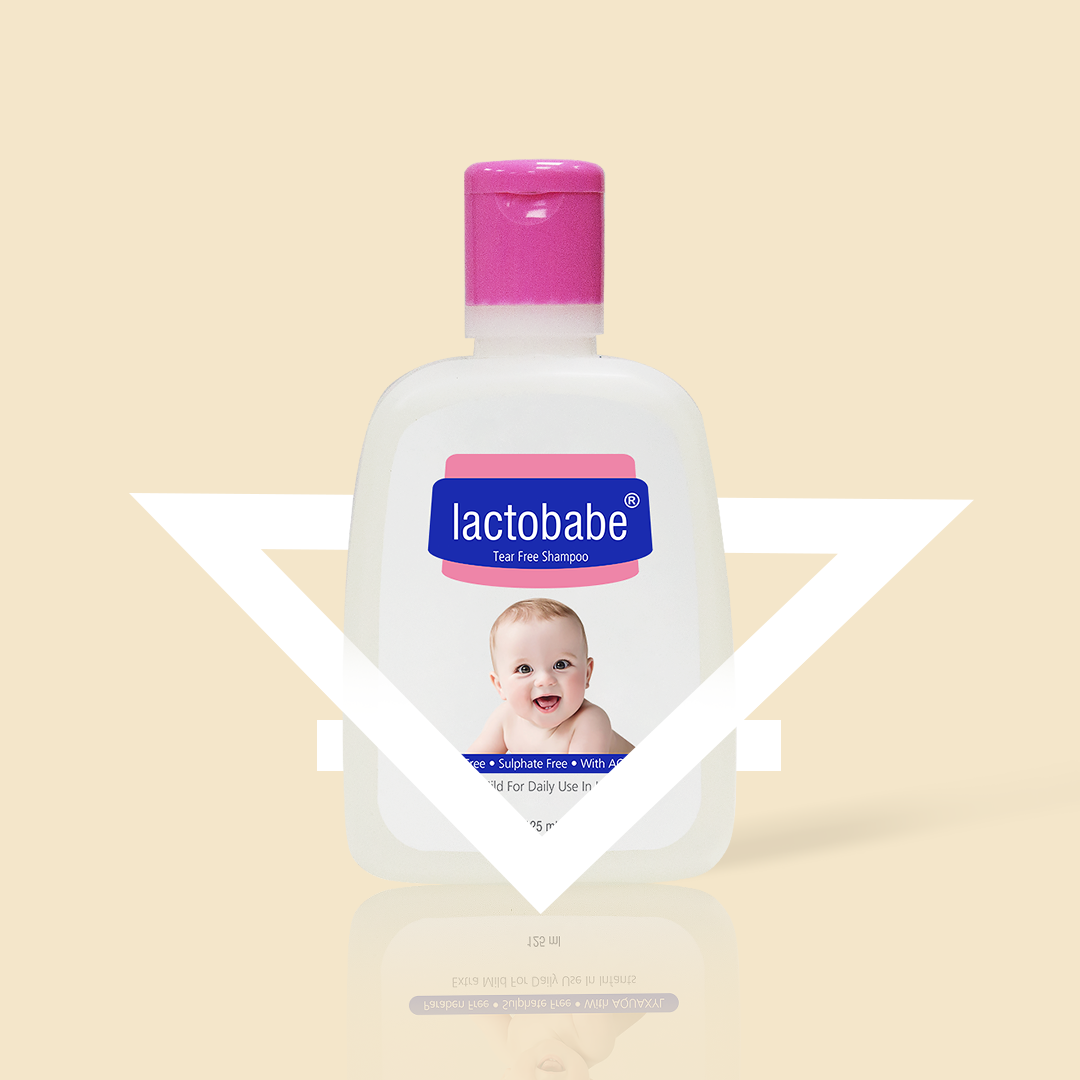 Just like how Earth nurtures and laughs in flowers, Lactobabe nurtures your and your baby's smile gently and with utmost care.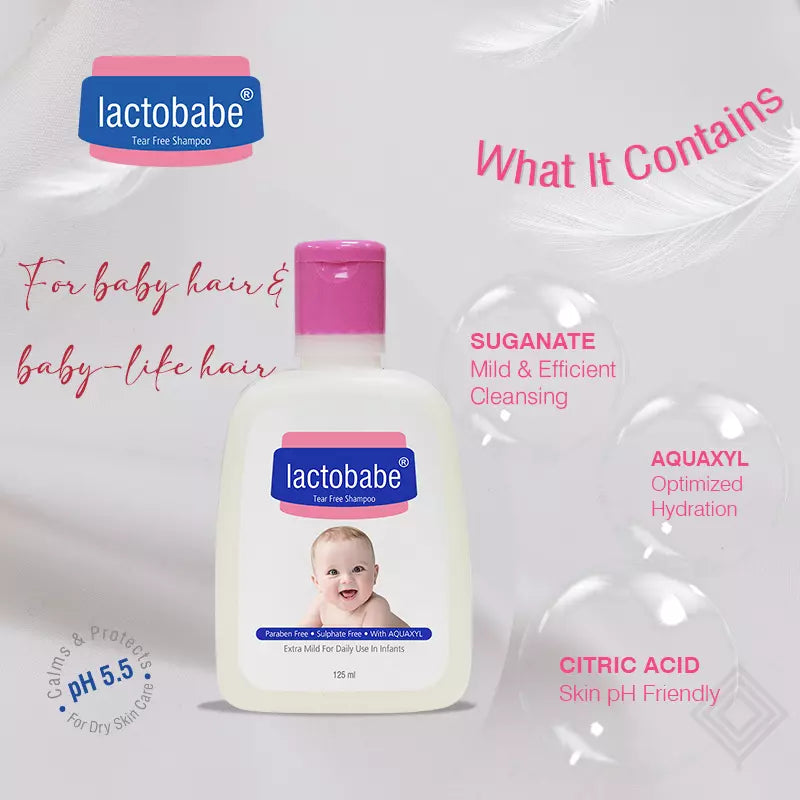 WHAT IT IS
Lactobabe Shampoo for babies is a tear-free, gentle, extra mild, and sulphate-free shampoo that is specially formulated with SUGANATE which helps maintain the natural pH of the scalp and alleviates any cradle cap and dandruff-like conditions in newborns and infants. AQUAXYL provides optimized hydration and retaining the moisture deep inside the skin and preventing dandruff or flaking condition.
Lactobabe Tear Free Shampoo is so gentle, yet highly efficient and does a great job in keeping your little one's hair and scalp clean and healthy.
LACTOBABE TEAR FREE SHAMPOO IS GOOD FOR
Efficient and Gentle Cleansing
Optimized Hydration
Skin pH friendly
Improved Skin Barrier For Baby
Increased NMFs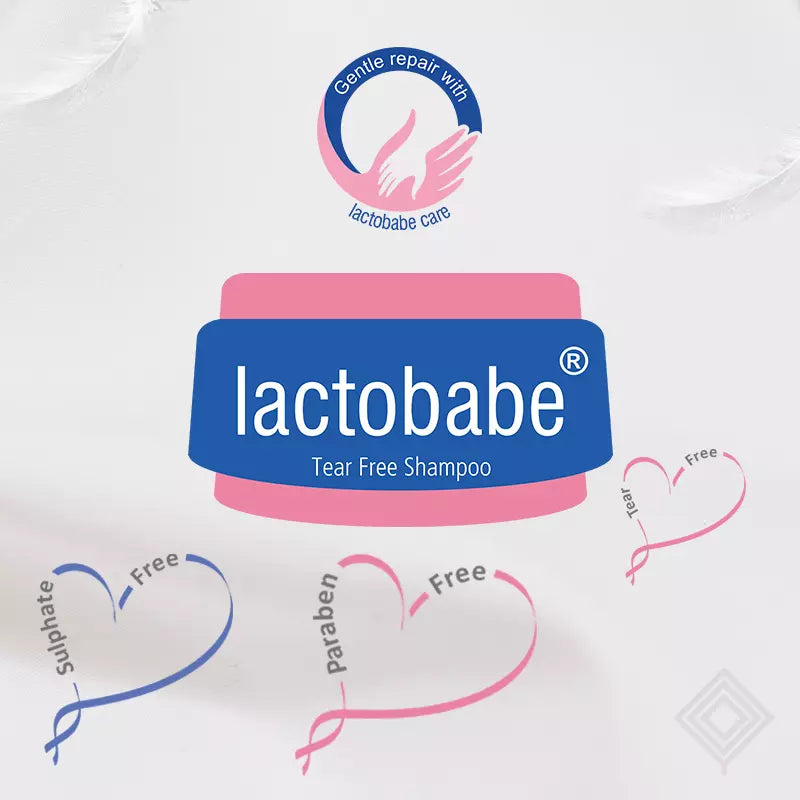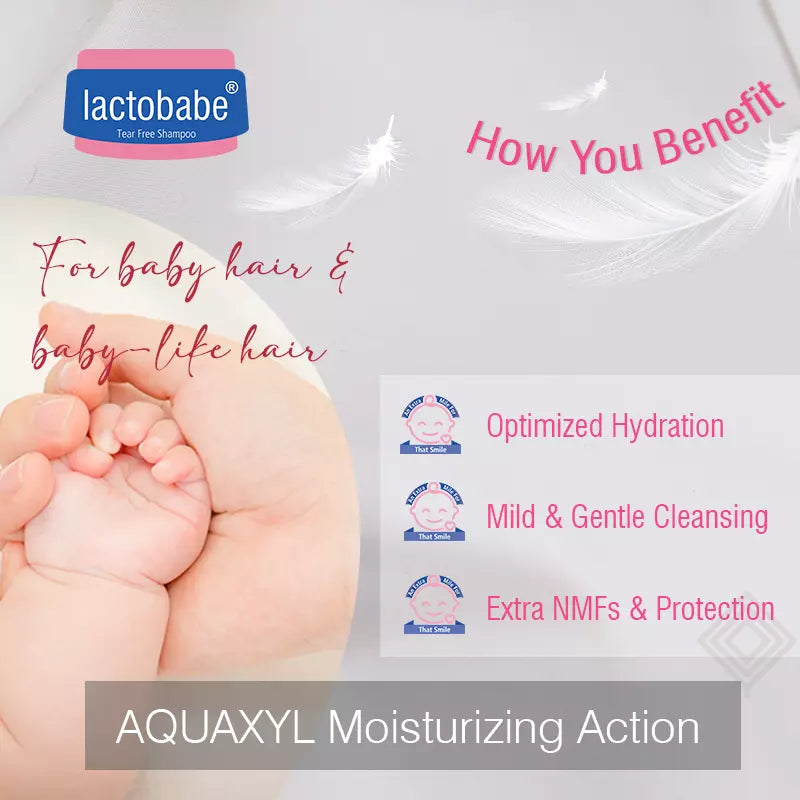 An Extra Mile For That Smile
Lactobabe Tear Free Shampoo is a Gentle, Mild, Skin-pH friendly, and SLS-free shampoo specially made for babies' delicate skin and hair. Its non-irritating composition makes it easier to wash babies' hair without the fear of eye or skin irritation. Its gentle and effective formula thoroughly cleanses the dirt, and flakes and provides optimized hydration to prevent further drying of scalp and hair. Lactobabe Tear Free Shampoo is a pediatrician-recommended must-step in your little one's bath routine.
Brand Owner
Apple Therapeutics Private Limited
Product Dimensions (LxWxH)‏ :
Manufacturer :
Indo Herbal Products Unit 2
Manufacturer ‏Address :
Plot no-29, Sector 1B, I.I.E Ranipur, Haridwar, Uttrakhand-249403
Packer ‏: ‎
Indo Herbal Products Unit 2