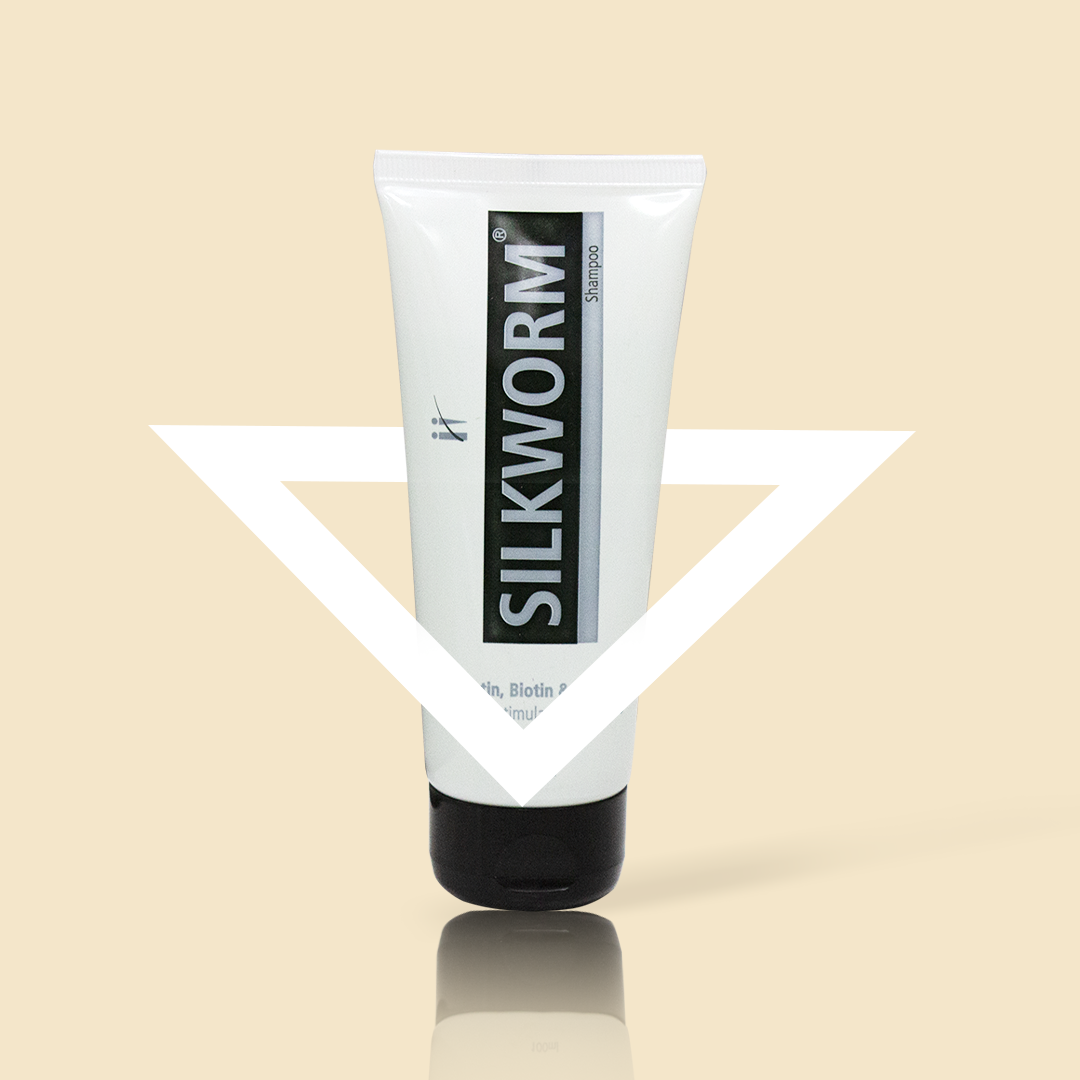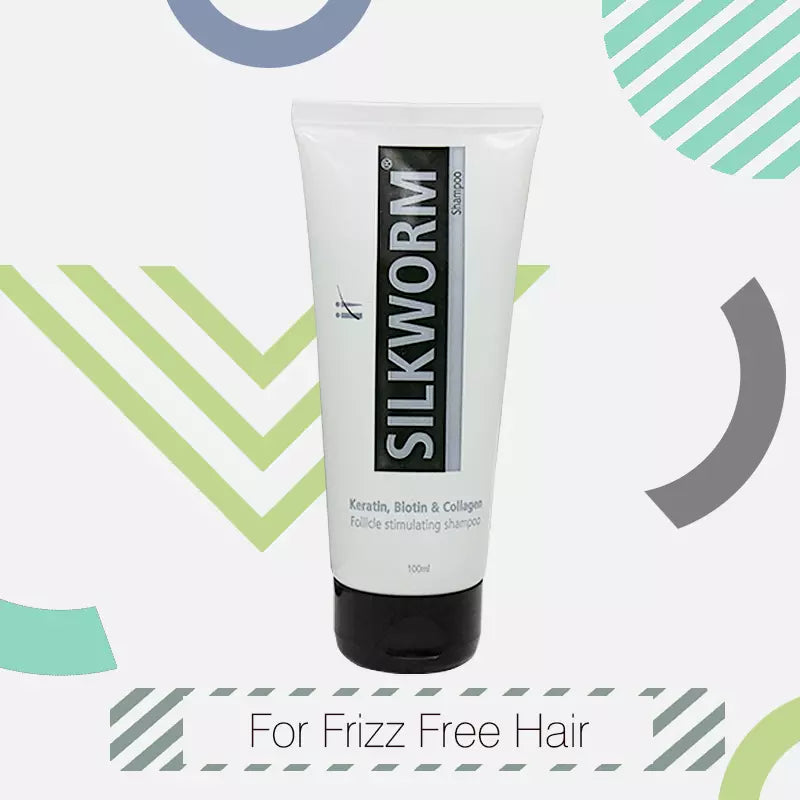 Silkworm Shampoo
Hair Conditioning Shampoo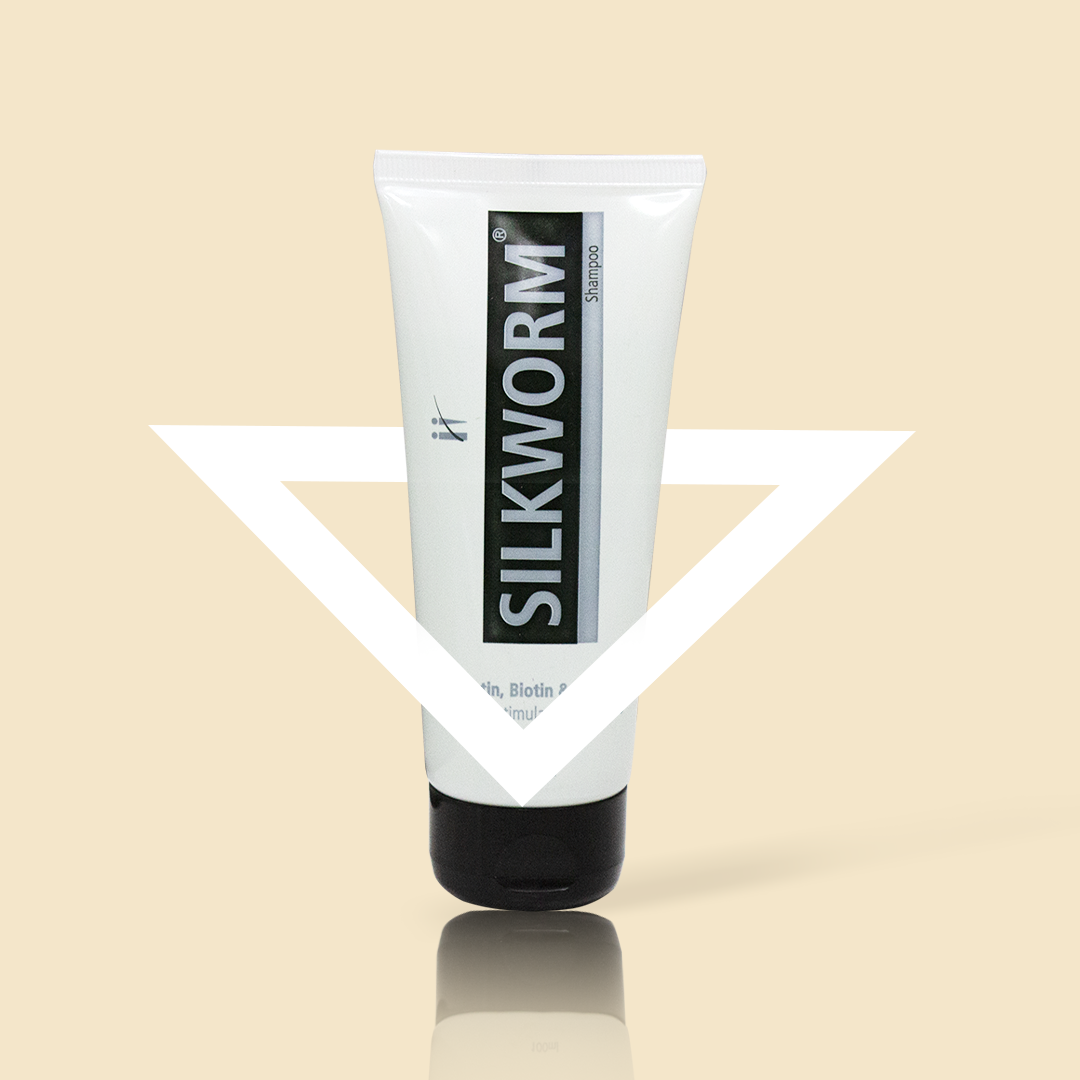 WHAT IT IS
Silkworm Shampoo is India's first follicle-stimulating protein shampoo for dry and thinning hair that offers KBC (Keratin / Biotin / Collagen) advantage, specially developed for Indian hair types.
It can effectively reverse the onslaught of hair damaging factors with advanced Collagen, Keratin, and Biotin protection and removes dandruff with the action of Aloe Berbensis that has keratolytic action, anti-dandruff and anti-fungal properties, and the bonus action of Lawsonia Alba prevents premature greying of the hair.

Silkworm Daily Care Protein Shampoo is the best shampoo for fine, fragile hair and bestows renewed life to Dry, Thinning & Damaged Hair.

WHAT IT'S GOOD FOR
Repairs damaged hair
Strengthens weak hair
Fights frizz
Thinning Hair
Post Pregnancy Hair Loss
Makes hair soft & manageable
A potent combination of Keratin protein with Biotin & Collagen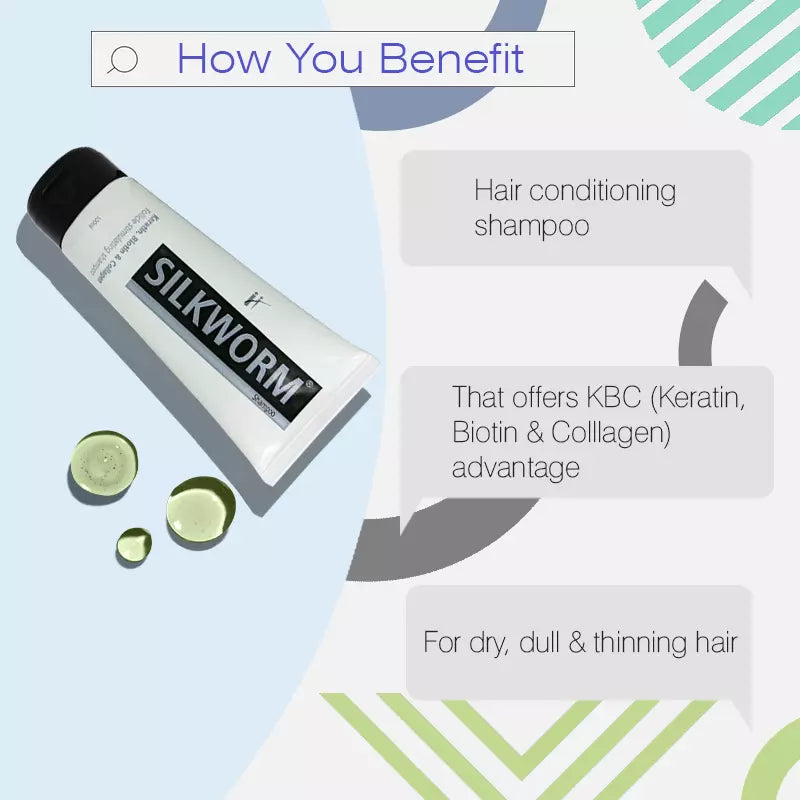 WHAT ARE ITS FEATURES
Silkworm Shampoo is the best hair conditioning shampoo for fine, fragile hair and bestows renewed life to Dry, Thinning & Damaged Hair.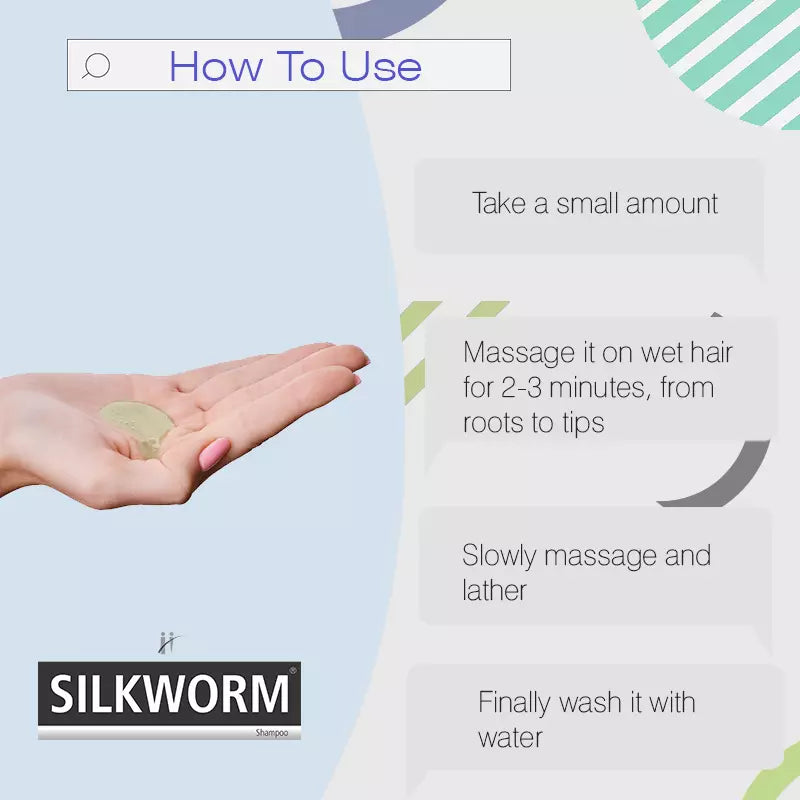 Bestows Renewed Life To Dry & Damaged Hair.
Silkworm Shampoo is a scientifically formulated daily care protein shampoo that stimulates hair follicles to enhance hair growth and coats each hair with Keratin & nurtures it with essential nutrients. Soya Protein softens the hair strands promoting a frizz-free, manageable, shiny, sleek, and lustrous look by delivering intense nourishment and making them strong. 
Silkworm Shampoo's breakthrough formulation utilizes amazing rejuvenating and refreshing nutrients to meticulously cleanse the scalp of excess sebum while infusing Biotin and Protein like Collagen and Keratin into the scalp. Keratin and collagen are ideal for optimal hair growth while biotin is essential for cell metabolism and its growth.
Silkworm conditioning shampoo gives your hair a velvety texture and smooth look just after the first few washes. It is suitable for all types of hair textures from 1A straight to 4C curly hair.Whether you have frizzy, coarse, or damaged dry hair after heat styling, now it is time to say goodbye to roughness with Silkworm Shampoo
Brand Owner
Apple Therapeutics Private Limited
Product Dimensions (LxWxH)‏ :
Manufacturer :
Indo Herbal Products Unit 2
Manufacturer ‏Address :
Plot no-29, sector 1B, I.I.E Ranipur, Haridwar, Uttrakhand-249403
Packer ‏: ‎
Indo Herbal Products Unit 2