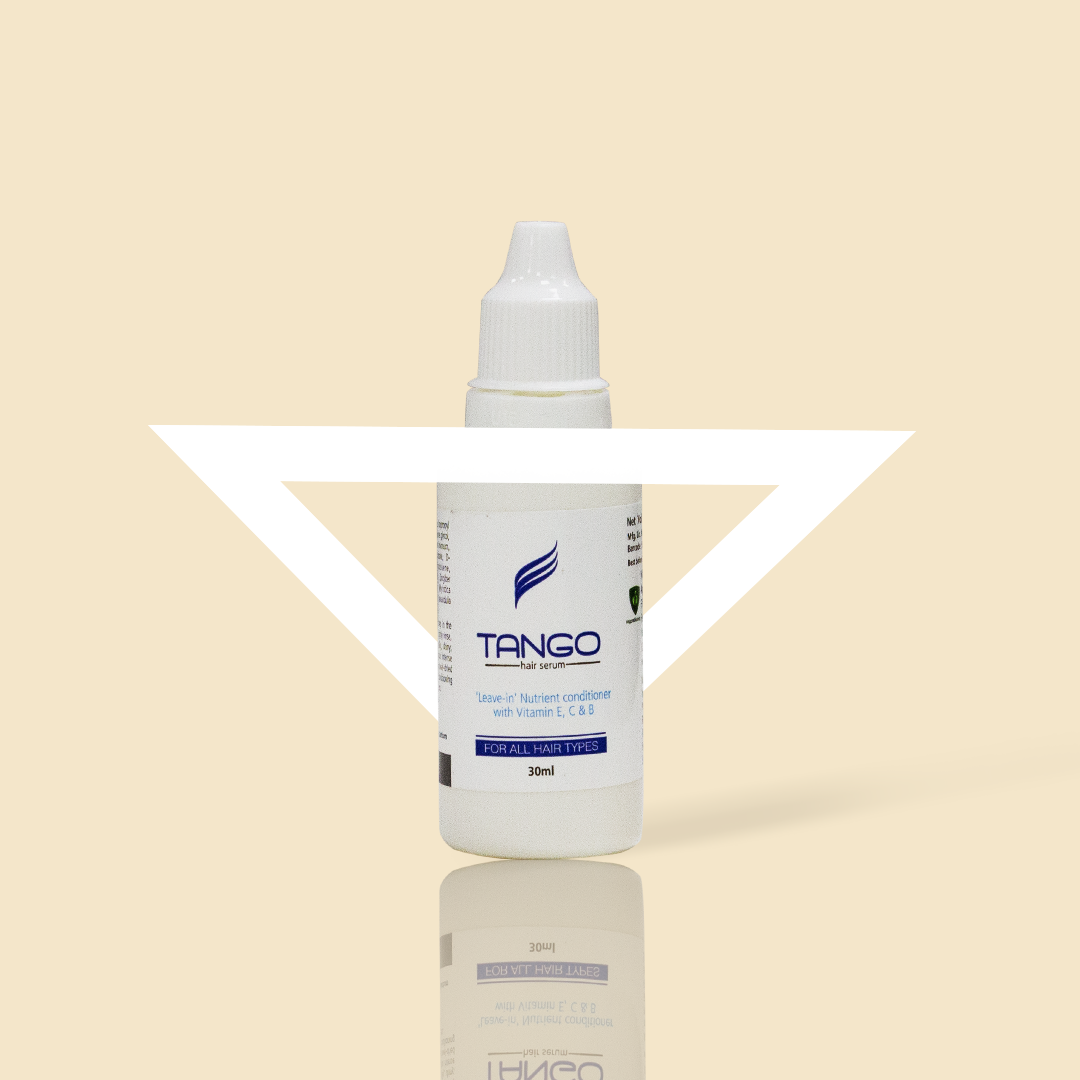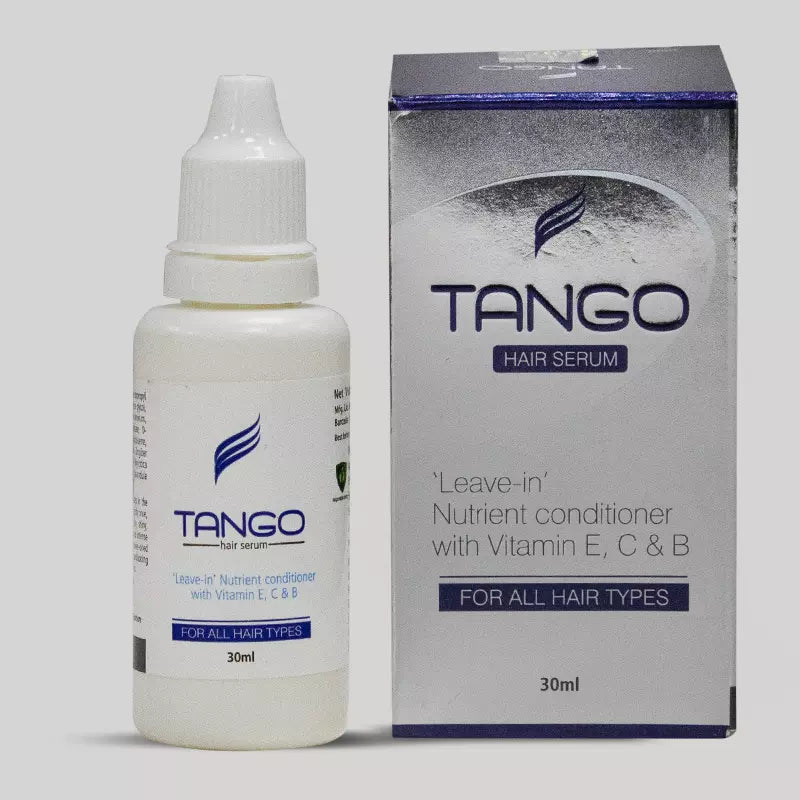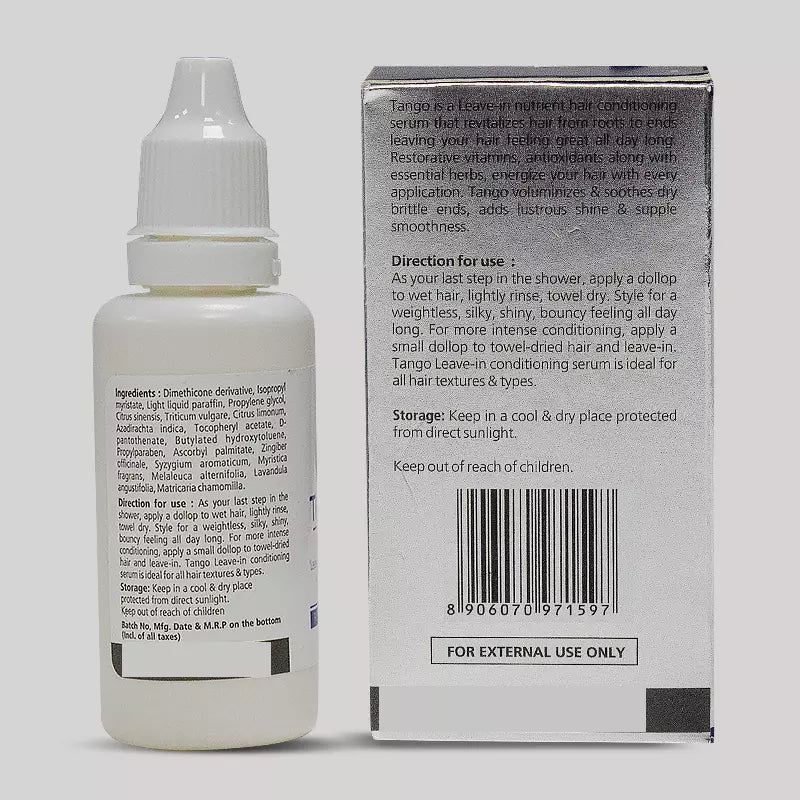 Tango Hair Serum
Nutrient Leave-In Hair Conditioning Serum With Vitamin E, C & B for Dry And Damaged Hair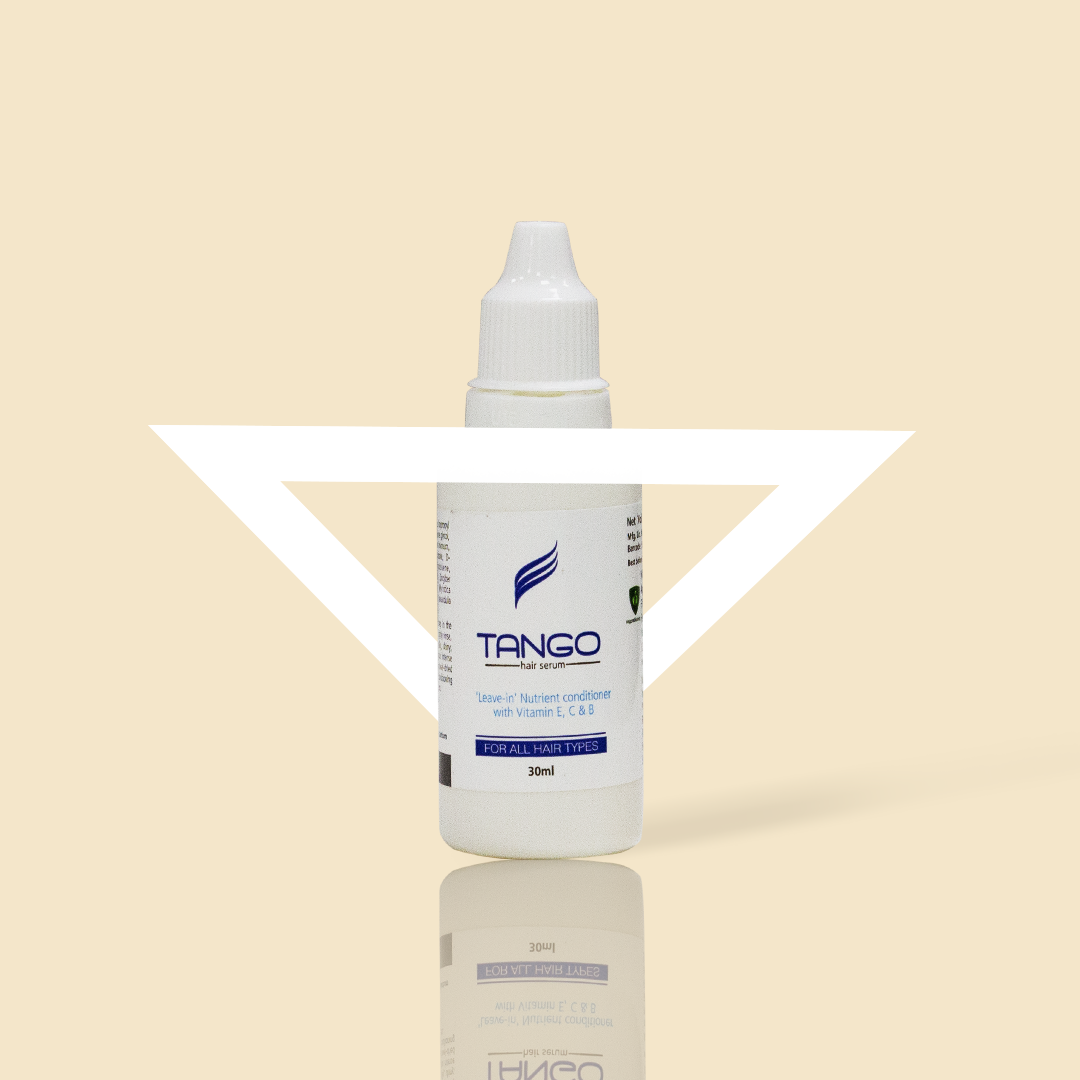 WHAT IT IS
Tango serum untangles the hair with a high-end silicone derivative that coats each strand, smoothening it from roots to tips and ensuring extreme conditioning and color retention.

Tango hair serum for frizzy hair also nourishes with nature's best rejuvenator, Citrus Fruit extracts, that work as a powerful antioxidant to protect it from oxidative stress and environmental pollution. Proteins in Tango serum prevent breakage and strengthen them to prevent breakage and act as keratin boosters to impart shine and enhance manageability.

Tango hair serum is powered with Calcium pantothenate which also increases keratin production and reduces greying.
WHAT IT'S GOOD FOR
Dry & Damaged Hair
Tangled Hair
Frizzy & Brittle Hair
Chemically & Heat Damaged Hair
WHAT ARE ITS FEATURES
Leave on Serum
Smooth Parlor finish
Application recommended before heat treatment
Suitable for all hair types
For Smooth Finish and Slayin Hair
Tango hair smoothing serum is formulated with potent antioxidants and nutrients which reduces UV and heat-induced frizz. Tango hair serum for frizzy hair is free of harmful petroleum derivatives like mineral oil, thus making it the safest preparation for intense conditioning, making the hair combable and manageable. Ideal after hairwash and is particularly advised to be applied before going through any heat treatment.
Brand Owner
Apple Therapeutics Private Limited
Product Dimensions (LxWxH)‏ :
Manufacturer :
Indo Herbal Products Unit 2
Manufacturer ‏Address :
Plot no-29, sector 1B, I.I.E Ranipur, Haridwar, Uttrakhand-249403
Packer ‏: ‎
Indo Herbal Products Unit 2