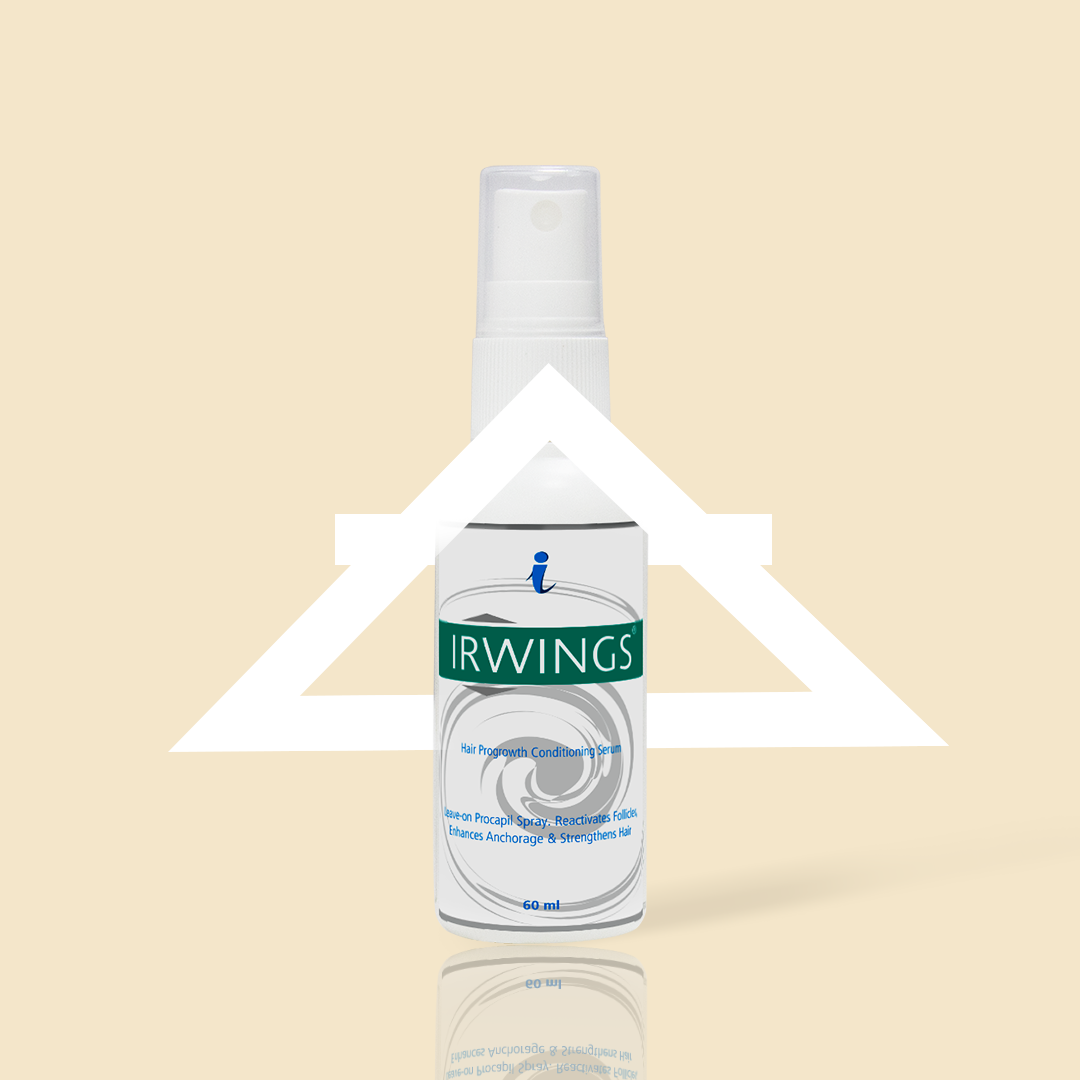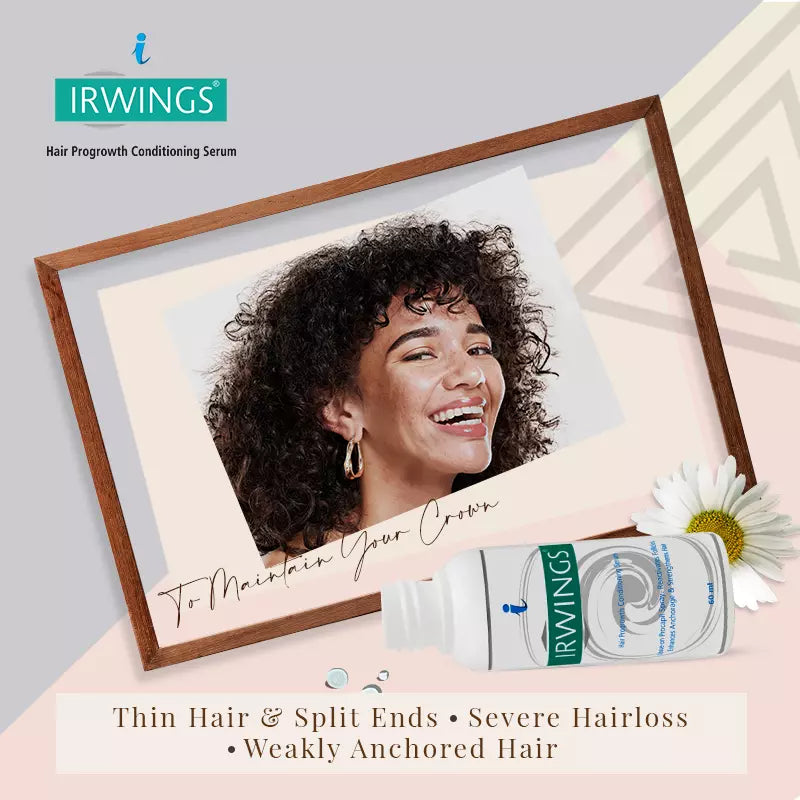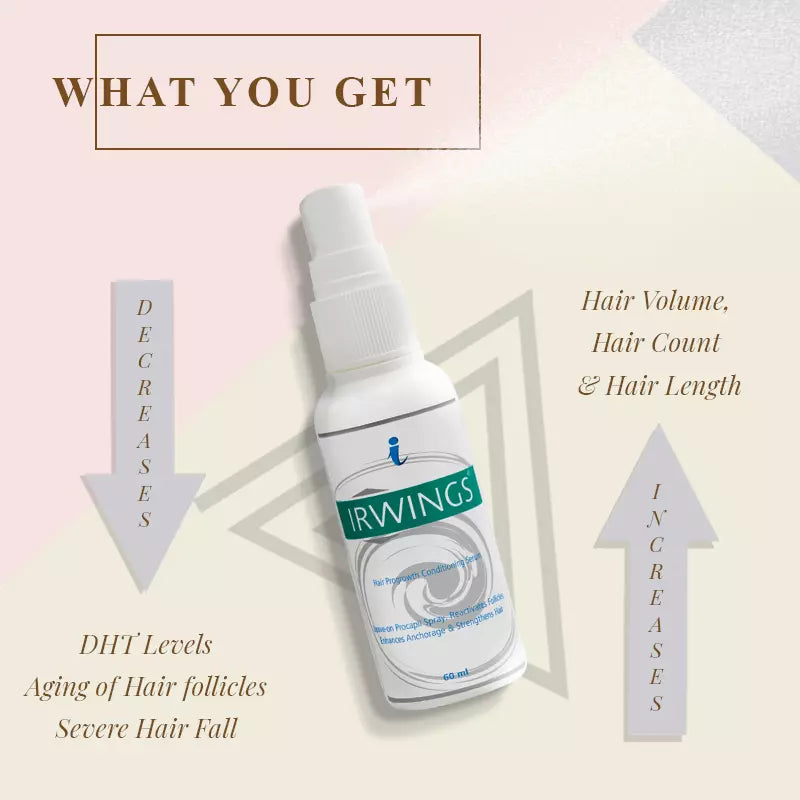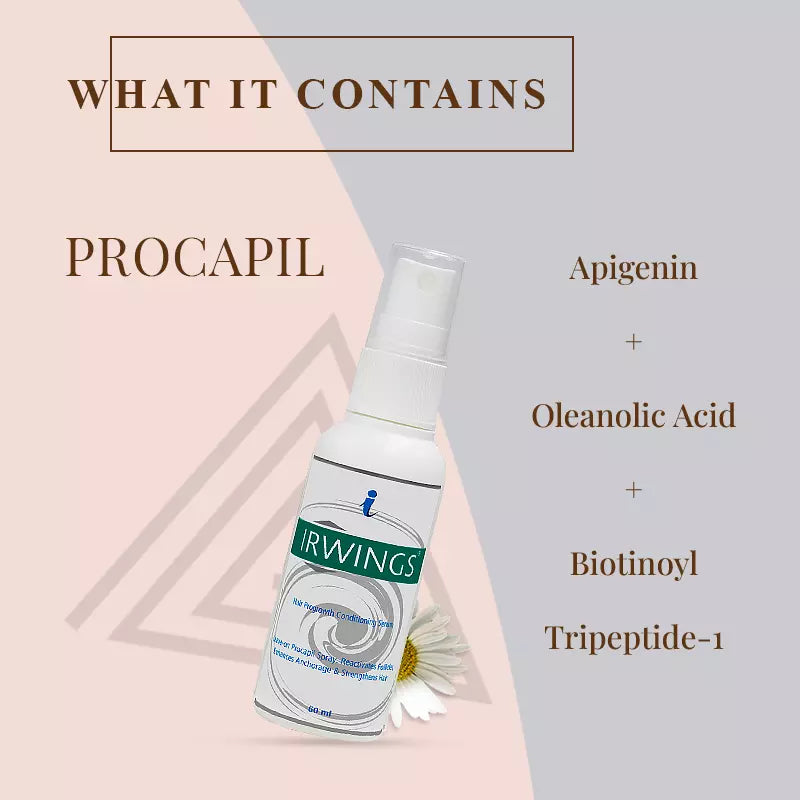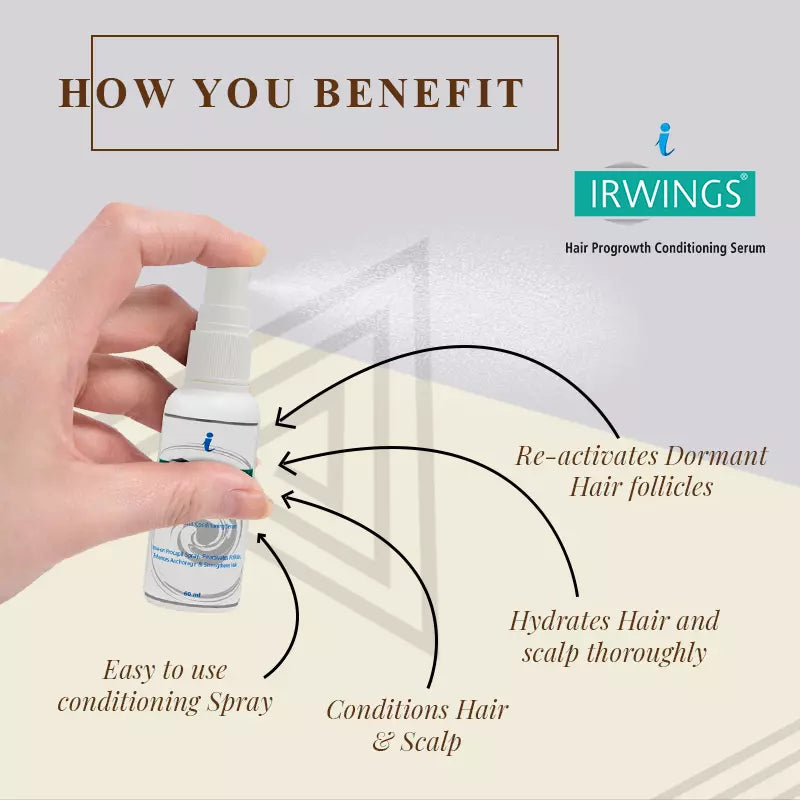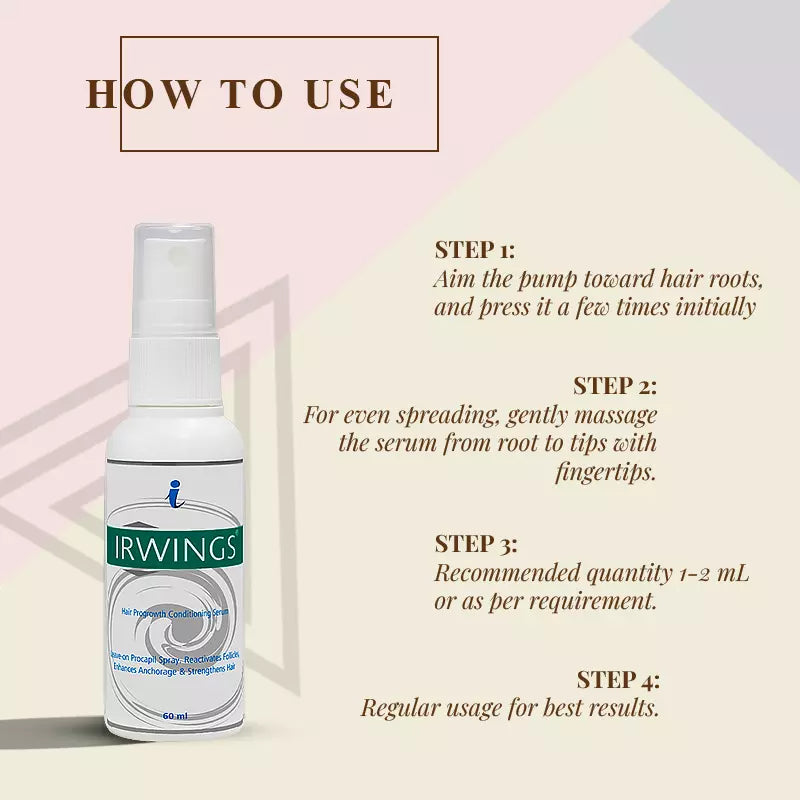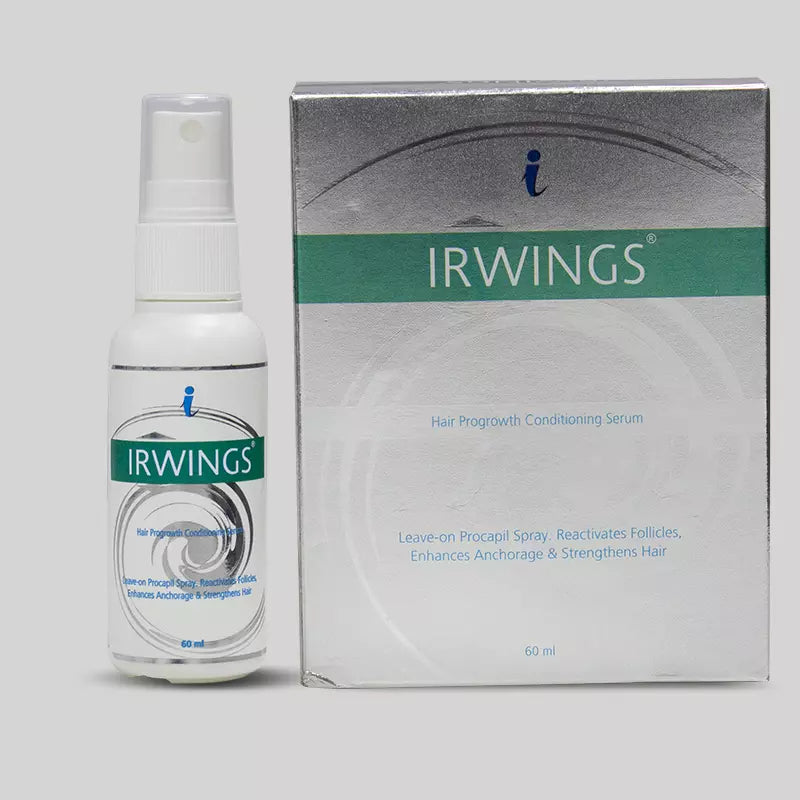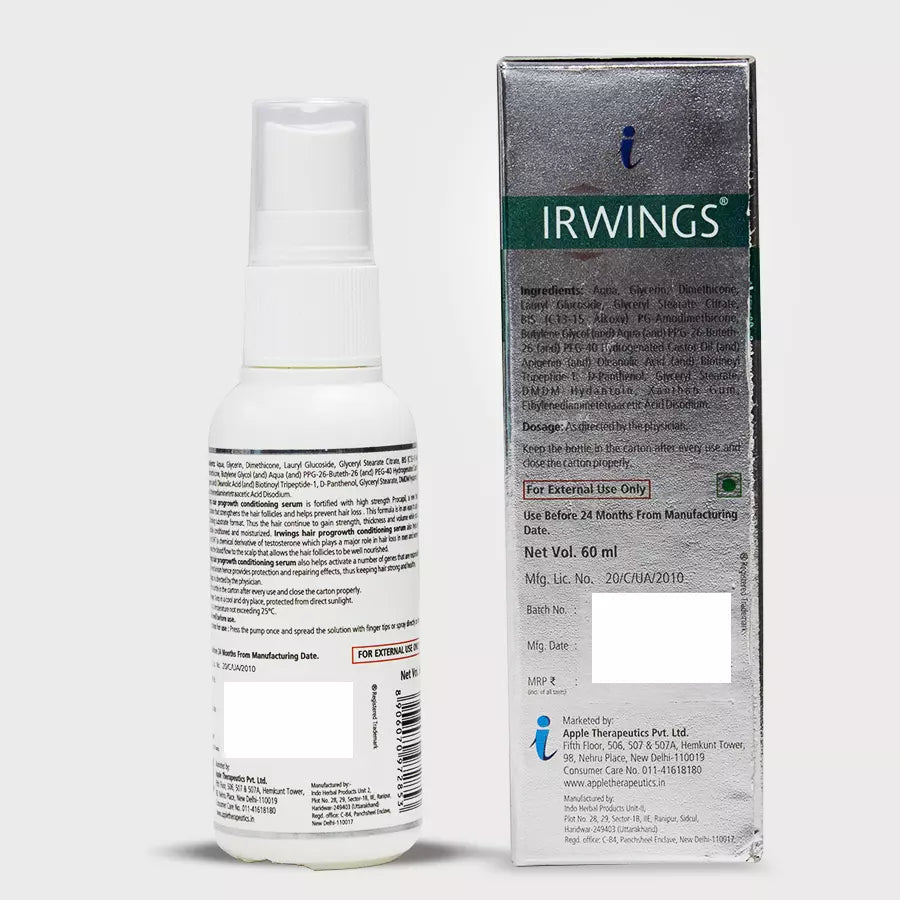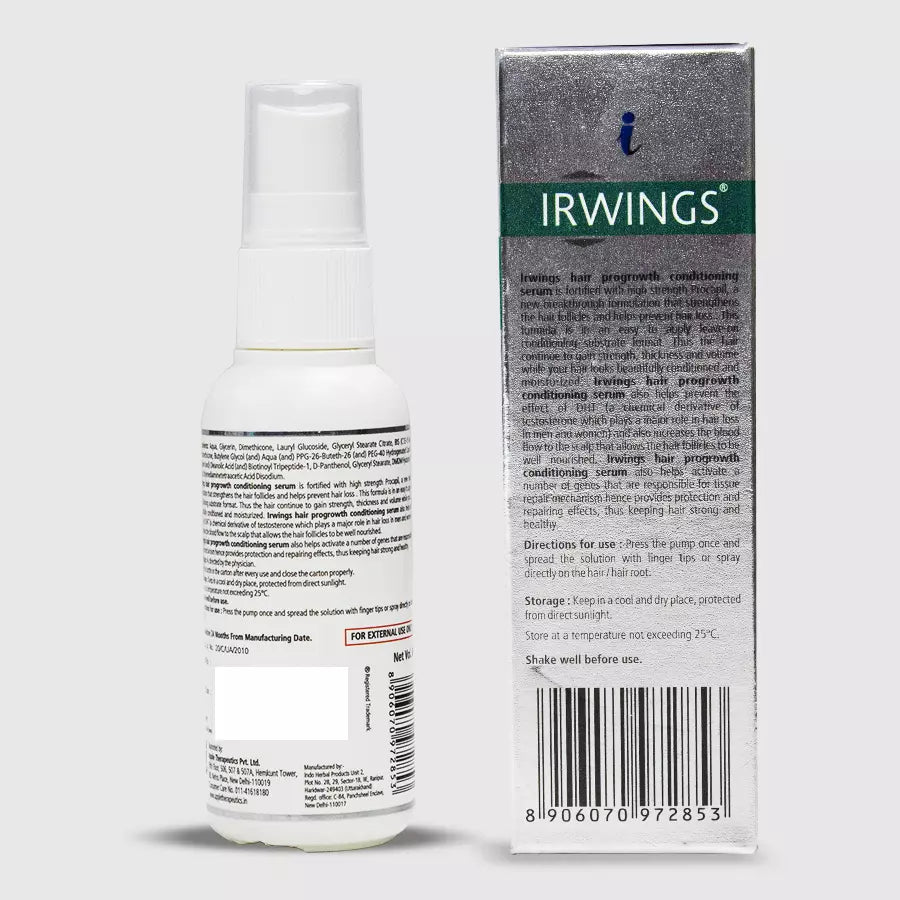 Irwings Hair Progrowth Serum
Hair Growth Conditioning Serum & Procapil Hair Serum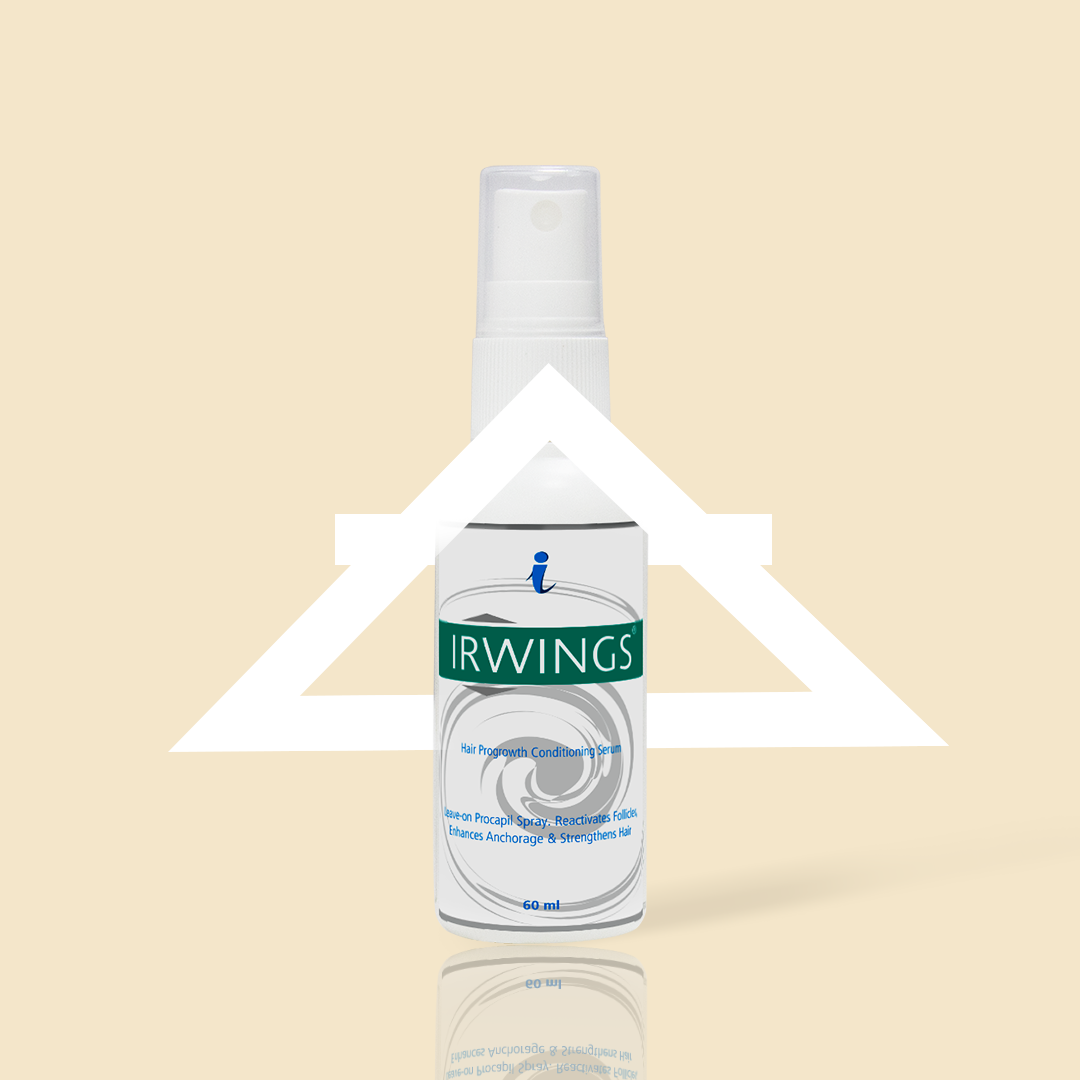 Irwings embodies the reviving and revitalizing power of the air. With your fragrance in the air, Irwings give its love to the wind.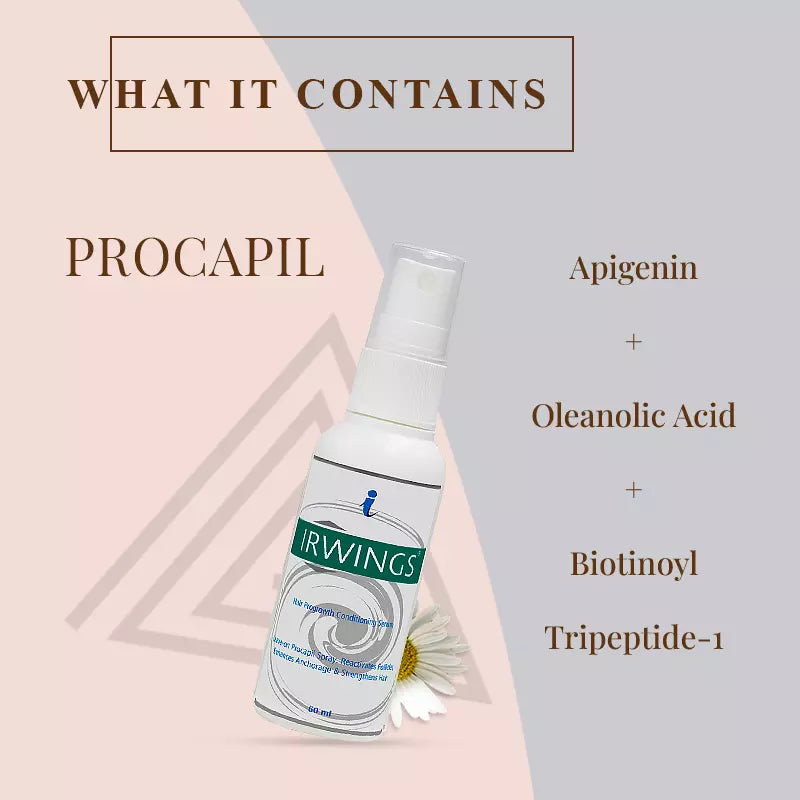 WHAT IT IS
Irwings Hair Progrowth Serum is a leave-on progrowth spray that offers the hair regrowth benefits of high strength PROCAPIL that activates a number of genes, which are responsible for tissue repair mechanisms that provide protecting and repairing effects on hair and follicles.

It is ideally suited to prevent and treat hair fall in men and women, in an easy-to-apply leave-on conditioning substrate format. With regular application of IRWINGS Hair Progrowth Serum, hair continues to gain strength, thickness and volume while keeping them beautifully conditioned and moisturized.
WHAT IT'S GOOD FOR
Severer Hair Loss
Thinning Hair
Split Ends
Dry & Damaged Hair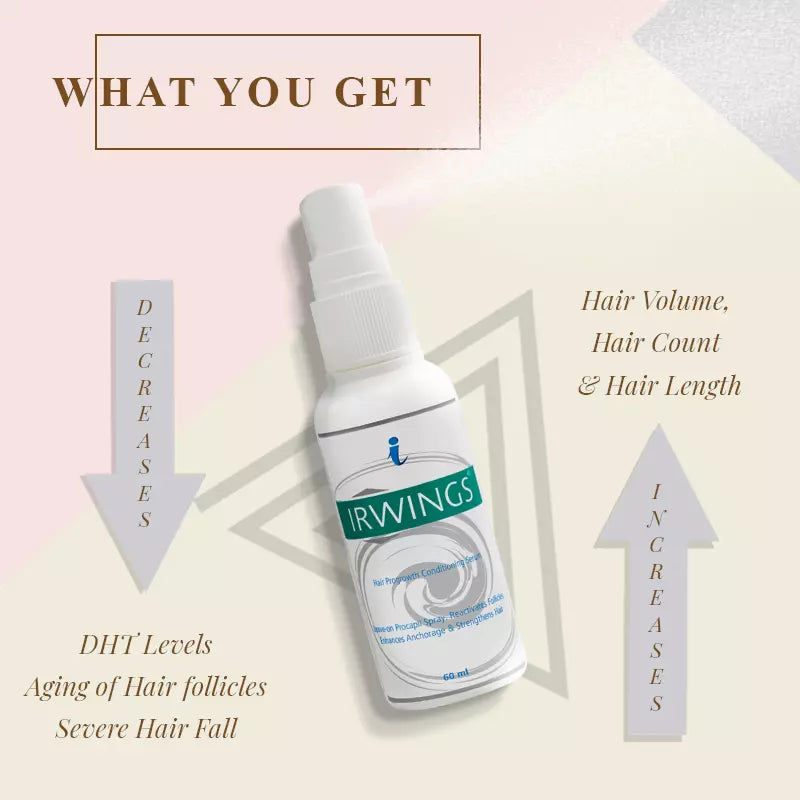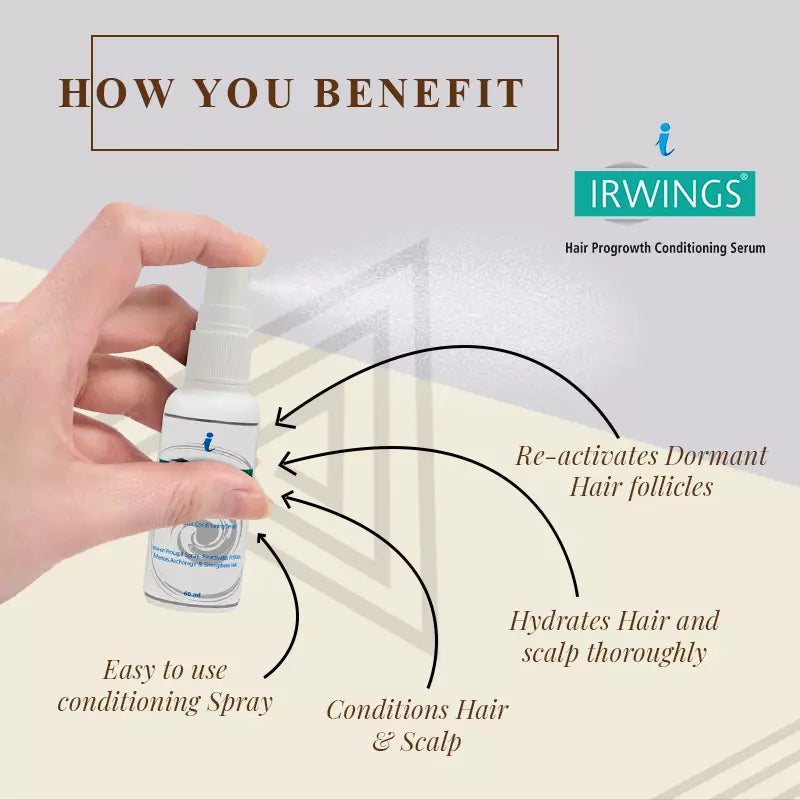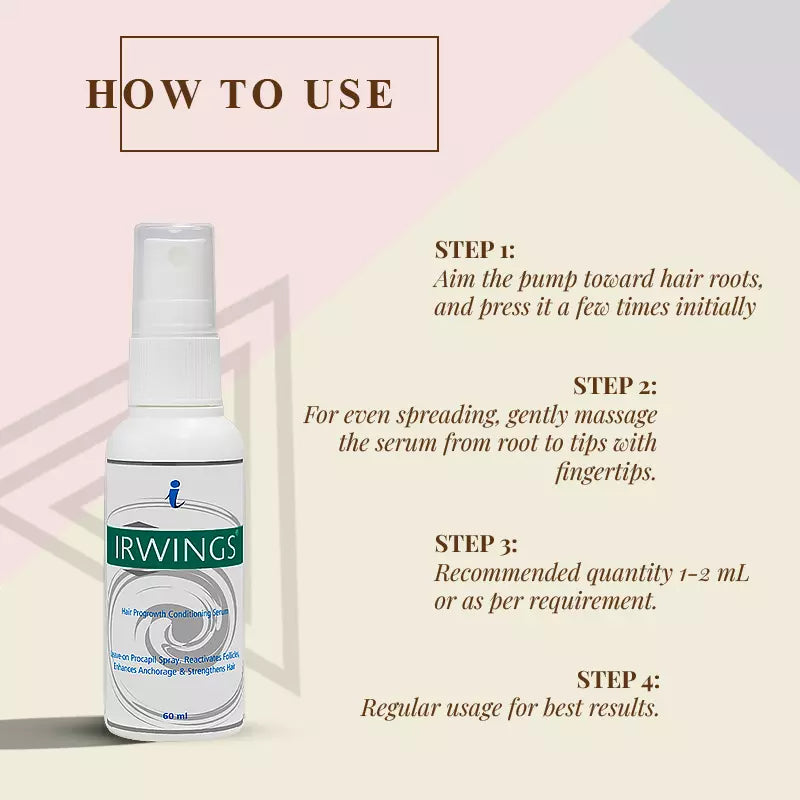 Dermatologist Recommended High Strength Procapil Hair Growth Serum with Hair Conditioner
IRWINGS Hair Progrowth Serum is the best hair growth serum with deep conditioning action for stronger, thicker and lustrous hair. It also restores moisture in the hair and repairs dry and brittle hair, prevents tangles and reduces hair breakage.

This Procapil Hair Serum works to keep the follicles nourished and healthy so that your hair strands are no longer brittle. In addition, it controls abnormal hair loss by strengthening the roots & increasing the cell metabolism to enhance the anchorage and thus slowing down the hair loss.

Irwings Hair Progrowth Serum also offers the benefit of Apigenin which acts as a vasodilator, that increases the nourishment and oxygen supply to the root and stimulates healthy growth. Therefore It activates the follicles and strengthens the hair from the root to the tip.
Brand Owner
Apple Therapeutics Private Limited
Product Dimensions (LxWxH)‏ :
Manufacturer :
Indo Herbal Products Unit 2
Manufacturer ‏Address :
Plot no-29, sector 1B, I.I.E Ranipur, Haridwar, Uttrakhand-249403
Packer ‏: ‎
Indo Herbal Products Unit 2