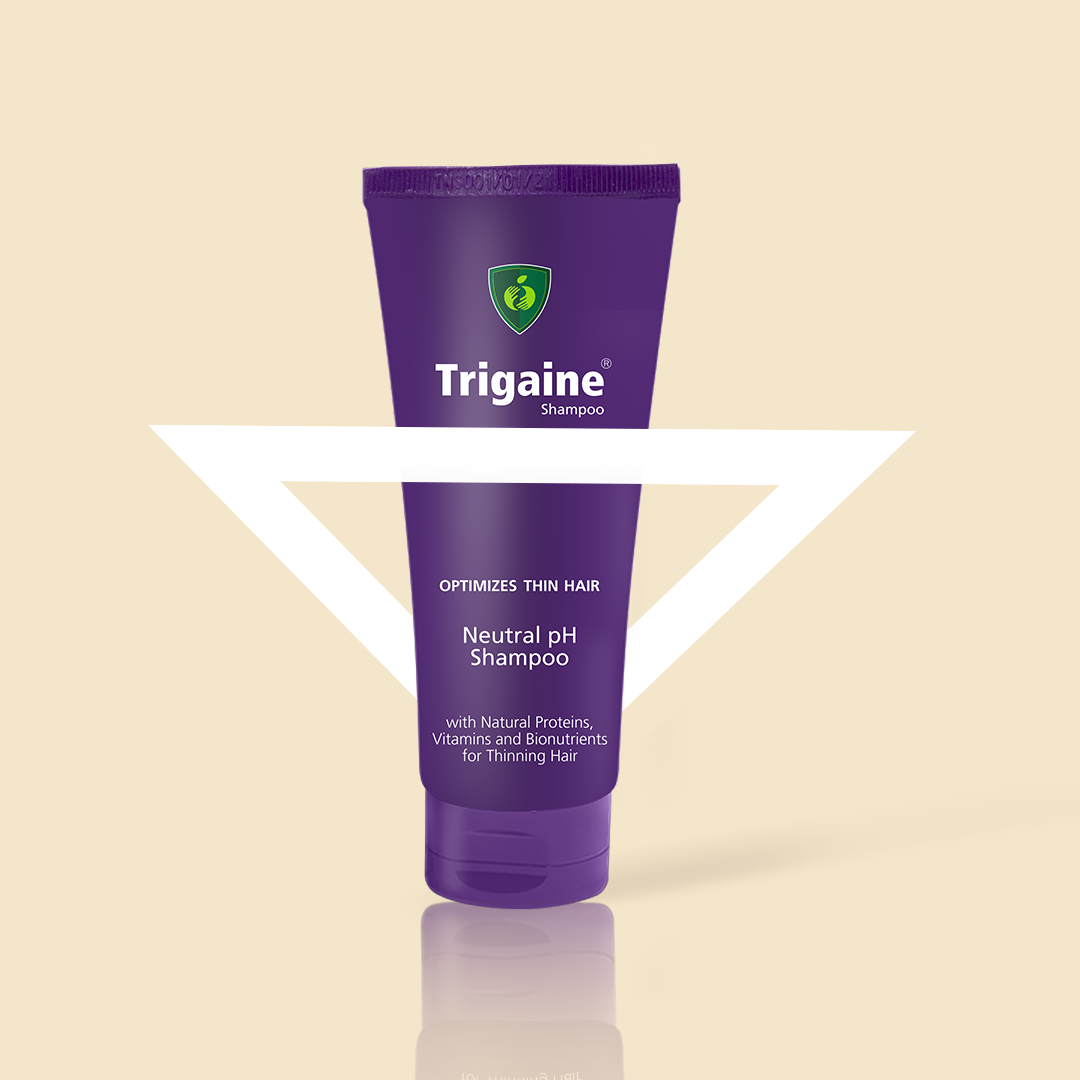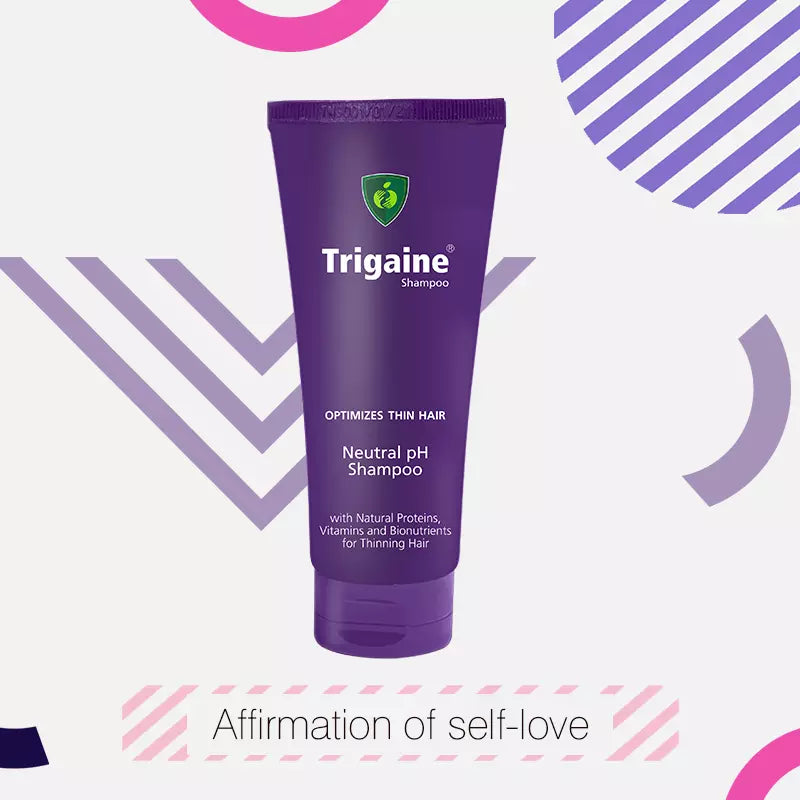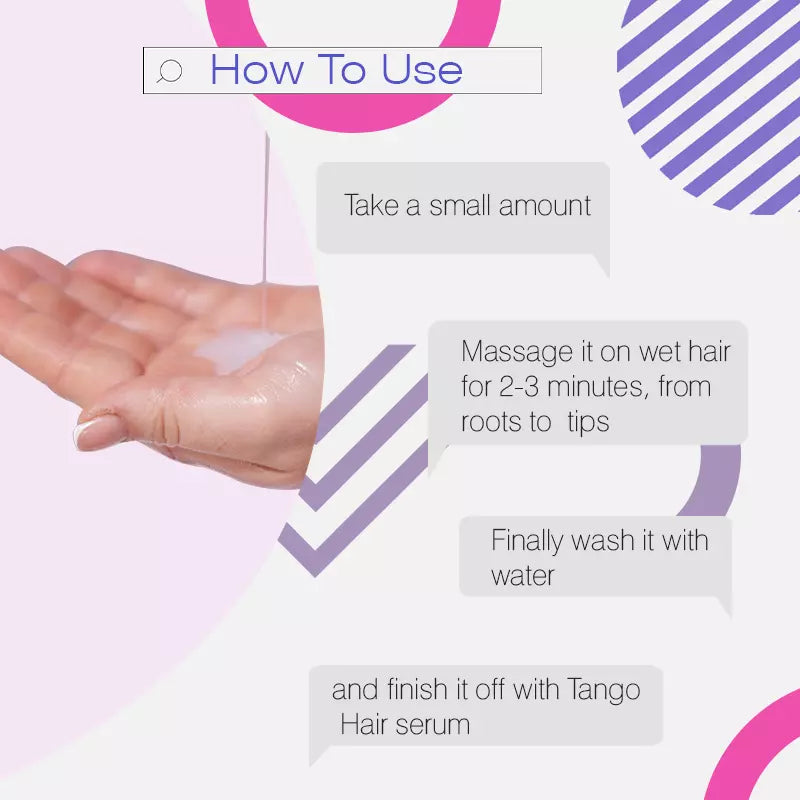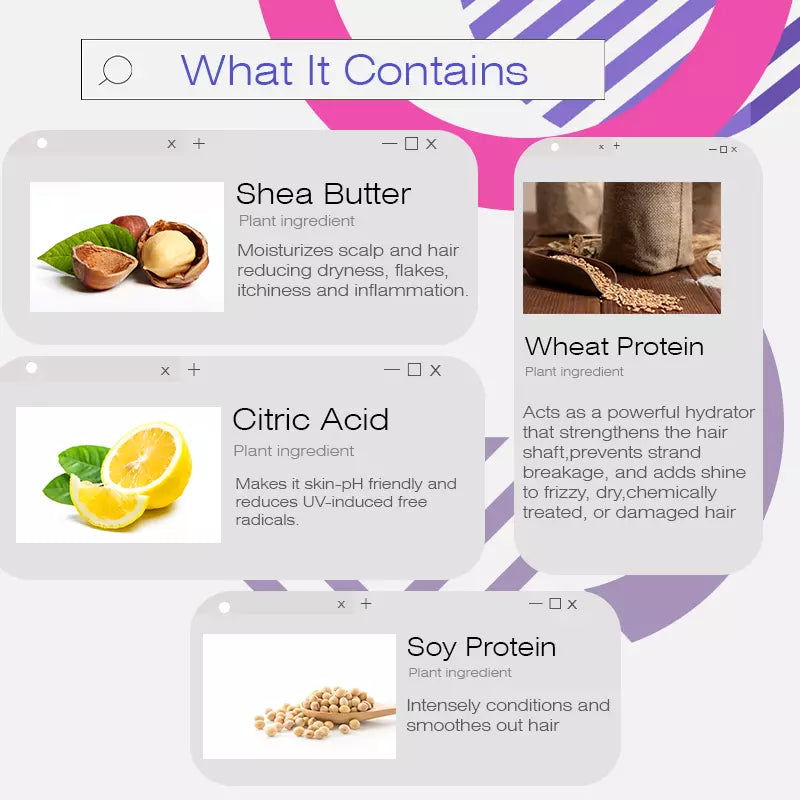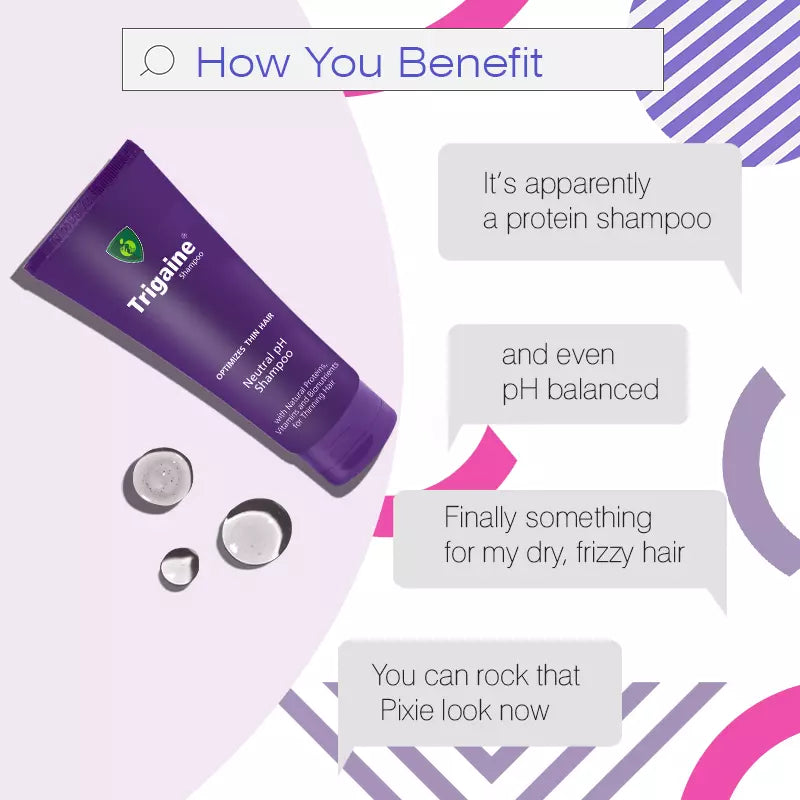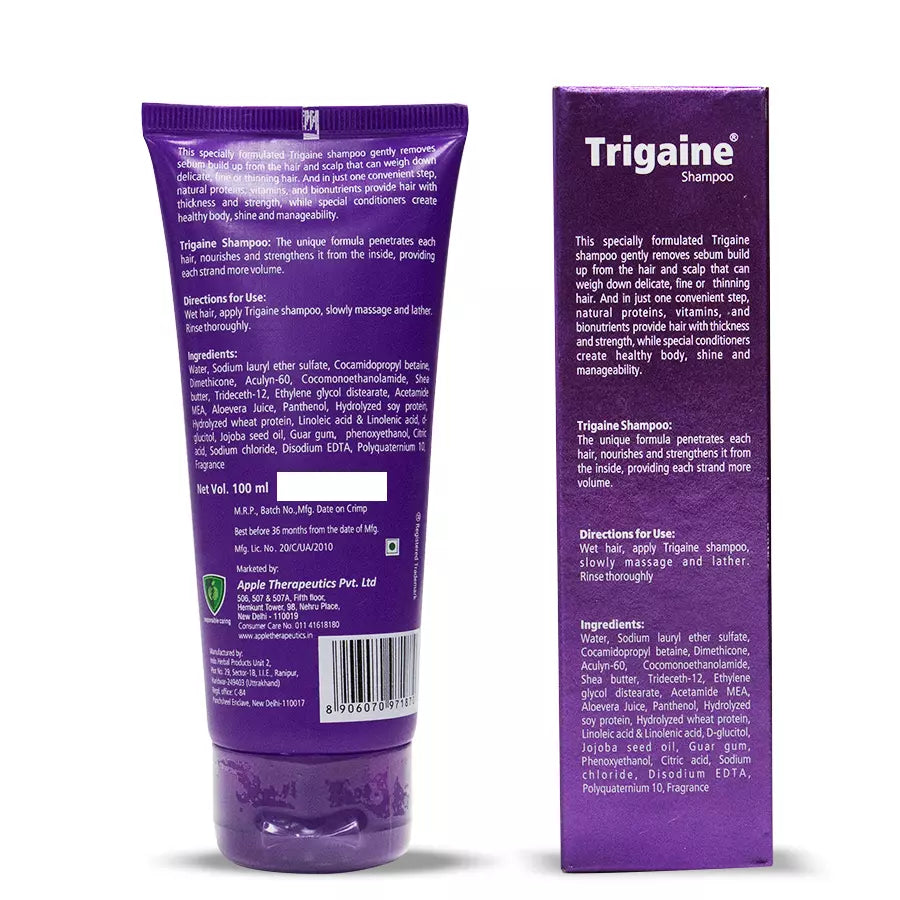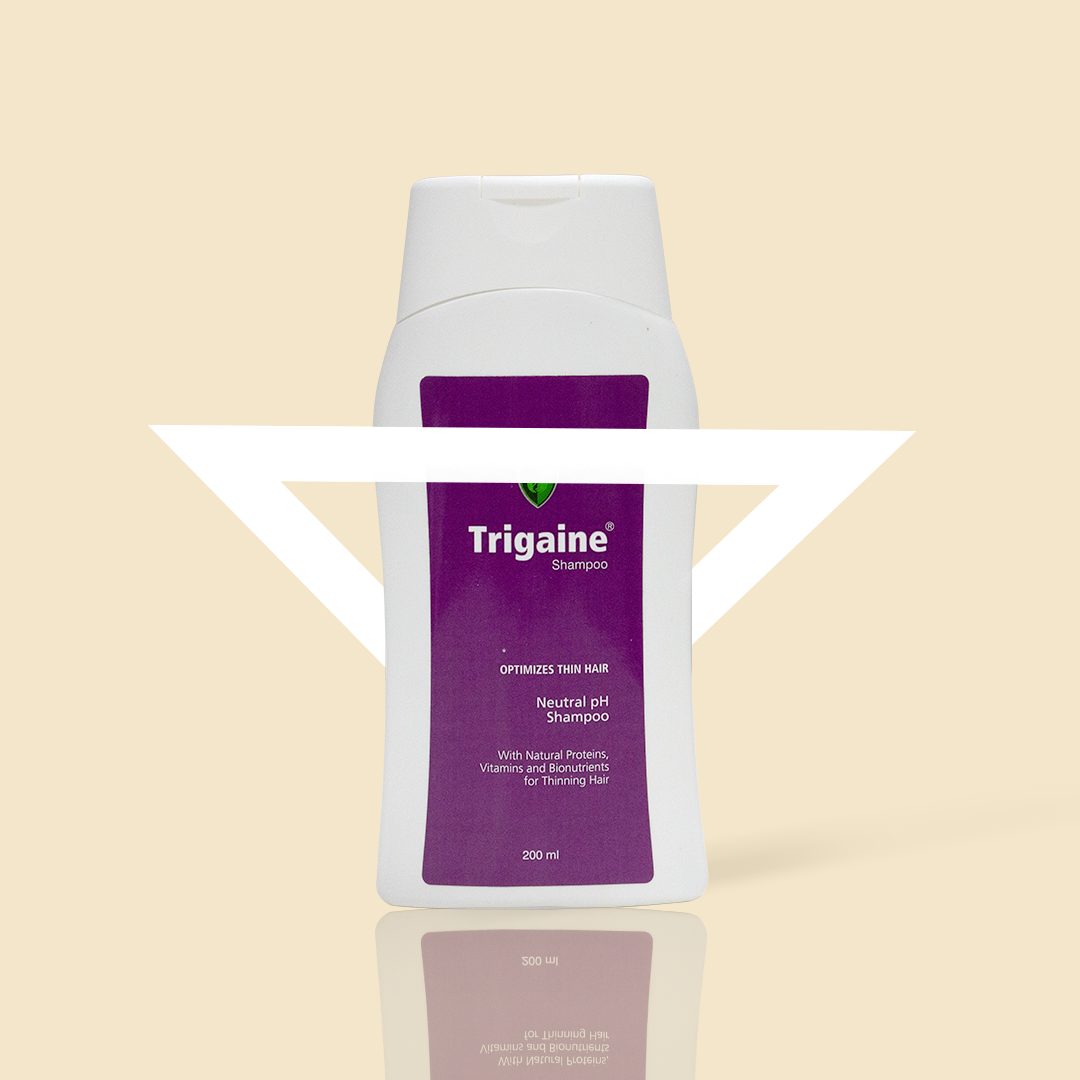 Trigaine Shampoo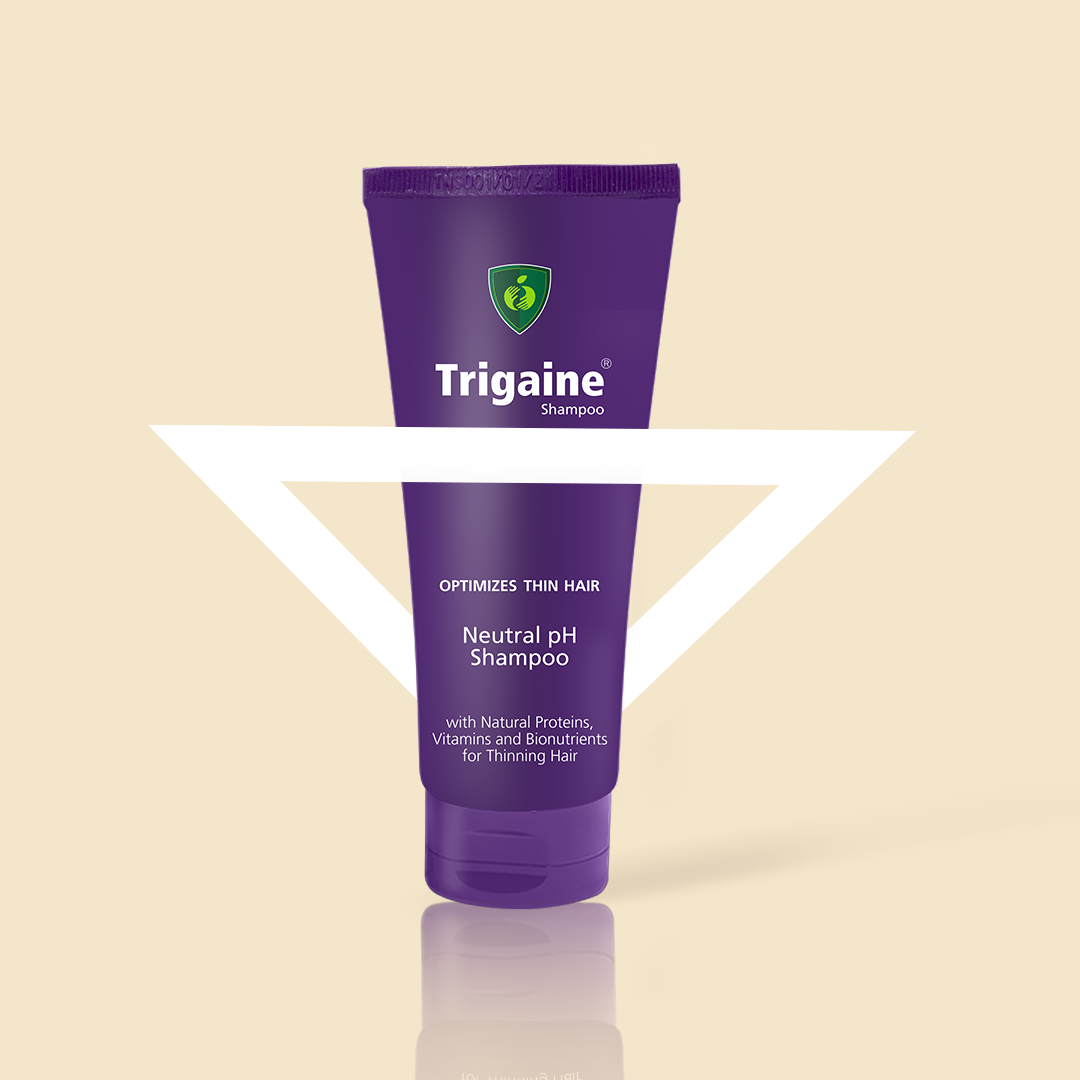 Just like Water, Trigaine Hair range reflects limitless possibilities, rebellious adaptability, and For the people on Go, pushing for a wave of Revolution, express it boldly with Trigaine Range.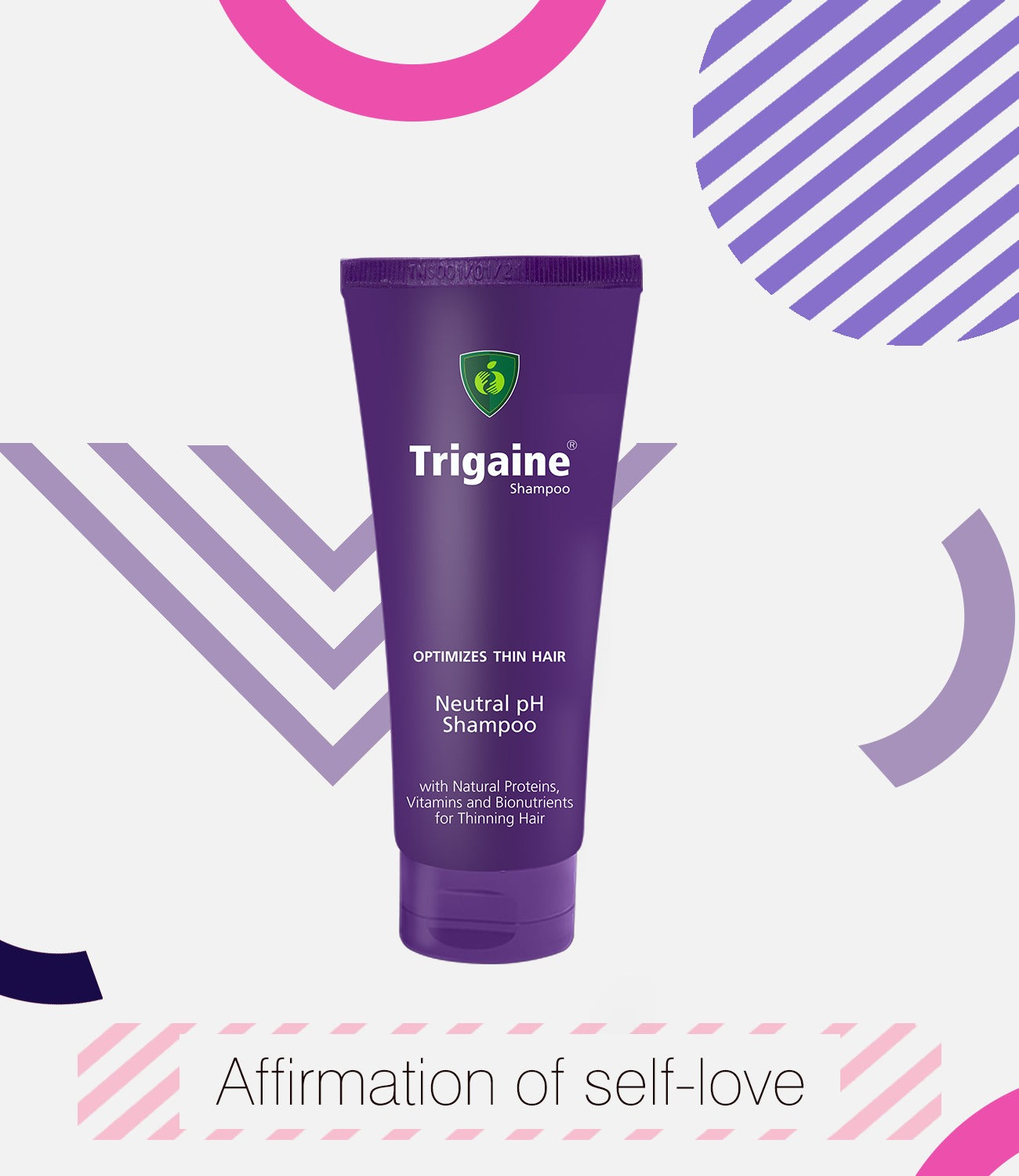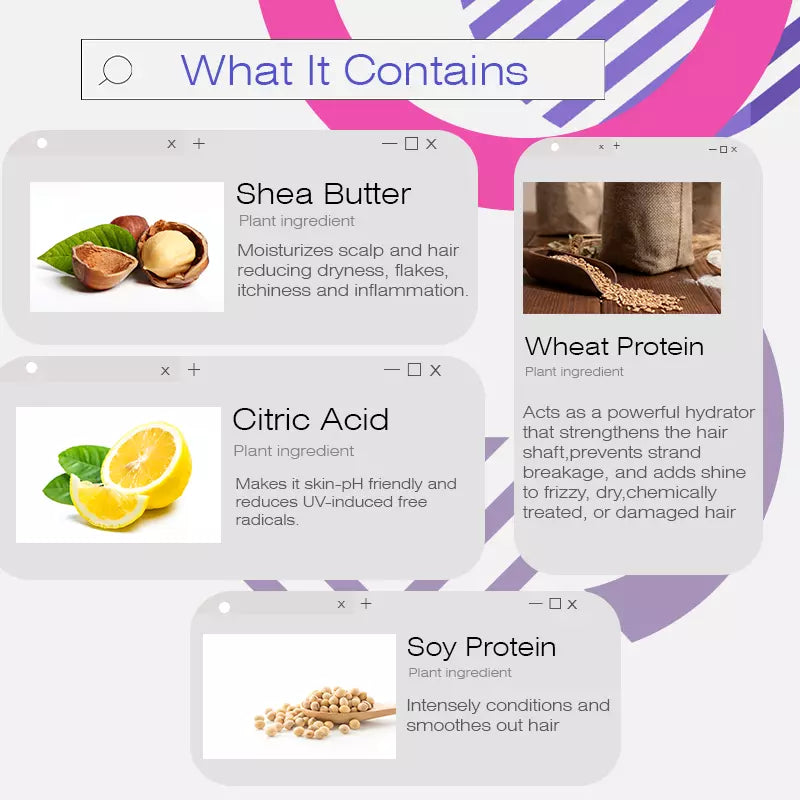 WHAT IT IS
The hair is extremely sensitive to the pH variation of the products applied on its surface. Since the scalp pH is 5.5, and the hair shaft pH is 3.67, therefore it becomes all the more important to maintain the natural pH of the scalp & hair shaft. Most shampoos have alkaline pH due to the added soaps and surfactants, which may increase the negative electrical net charge of the hair fibre surface and, therefore, increase the friction between the hair fibres.

Trigaine shampoo being pH balanced shampoo ensures that hair cuticles stay closed and prevents moisture loss. This protects the hair cortex by retaining moisture. This also tames frizz, reduces static and also prevents the scalp from producing too much oil after shampoo.

It is India's first & Best Neutral pH Shampoo, which is free of alkaline soap, thus offering a Neutral pH advantage that does not allow the frizz effect.
WHAT IT'S GOOD FOR
Being a neutral pH Shampoo removes sebum buildup gently from the scalp and hair.
Improves the damaged hair from harmful chemical treatment and ignored maintenance.
Help smooth the broken hair cuticle and restore the hair's lustre.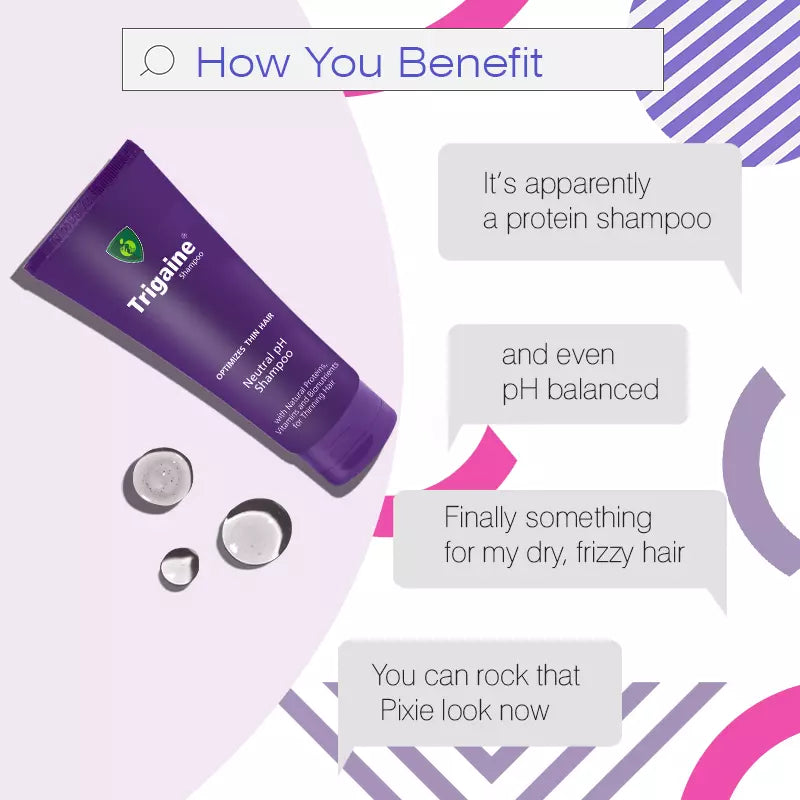 WHAT ARE ITS FEATURES
Reducing Frizz and Dryness
Preventing Breakage & Tangling
Manage Itchy Scalp
Seal the Hair Cuticle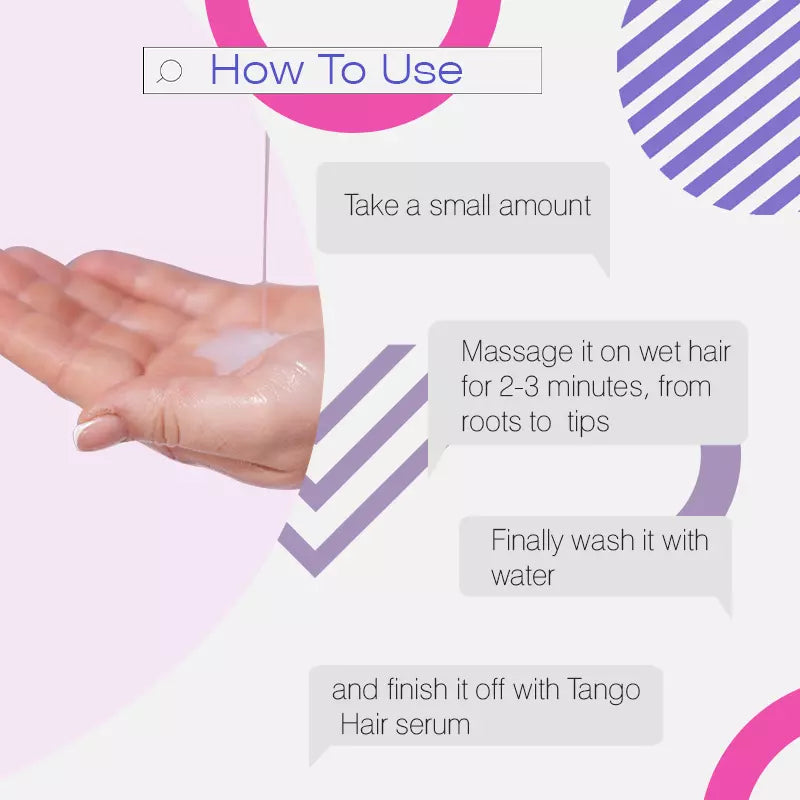 Trigaine Shampoo – Best Neutral pH Shampoo that makes the hair look Smoother & Shinier
It is essential to comprehend that shampoos are not only scalp cleaners, but also act on the hair shaft. It is essential that the shampoo must preserve the softness, health and shine of the hair shaft.

Since frizzy hair often has gaps in its strands that make them more susceptible to damage. In order to fill in these gaps, one needs a protein treatment to strengthen the hair strands. Trigaine shampoo offers the benefits of hydrolyzed Soya and Wheat proteins and can help smooth the broken hair cuticle and restore the hair's lustre.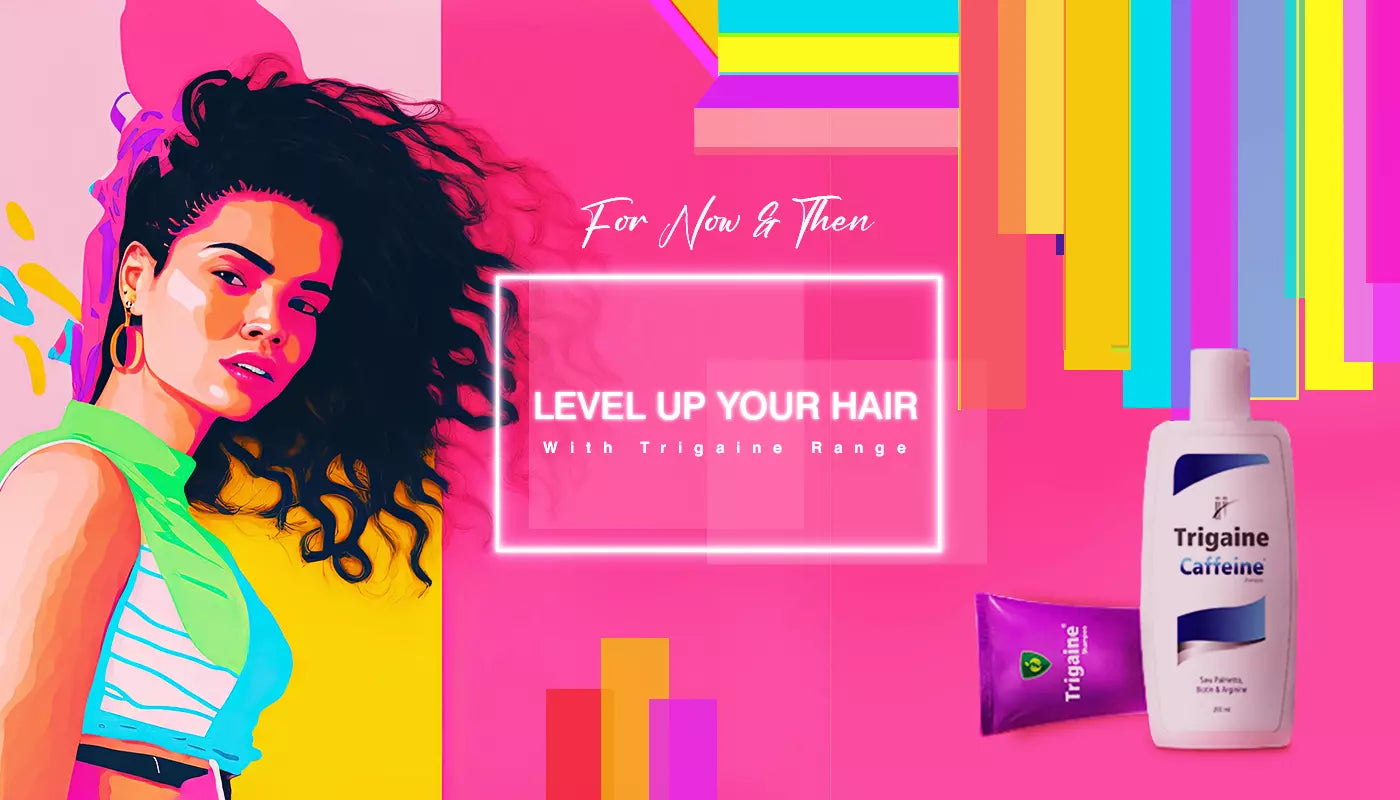 Brand Owner
Apple Therapeutics Private Limited
Apple Therapeutics Private Limited
Product Dimensions (LxWxH)‏ :
Manufacturer :
Indo Herbal Products Unit 2
Indo Herbal Products Unit 2
Manufacturer ‏Address :
Plot no-29, sector 1B, I.I.E Ranipur, Haridwar, Uttrakhand-249403
Plot no-29, sector 1B, I.I.E Ranipur, Haridwar, Uttrakhand-249403
Packer ‏: ‎
Indo Herbal Products Unit 2
Indo Herbal Products Unit 2