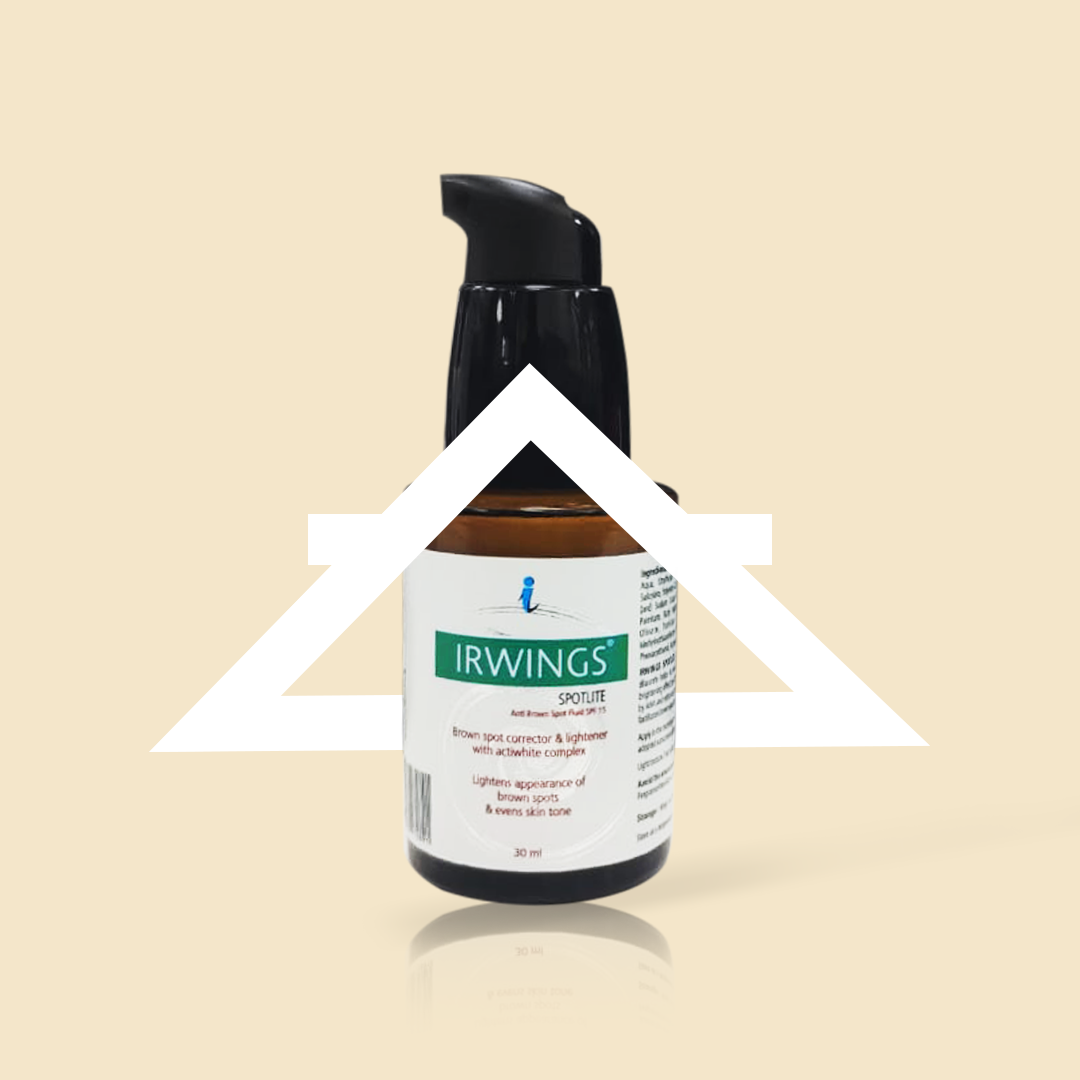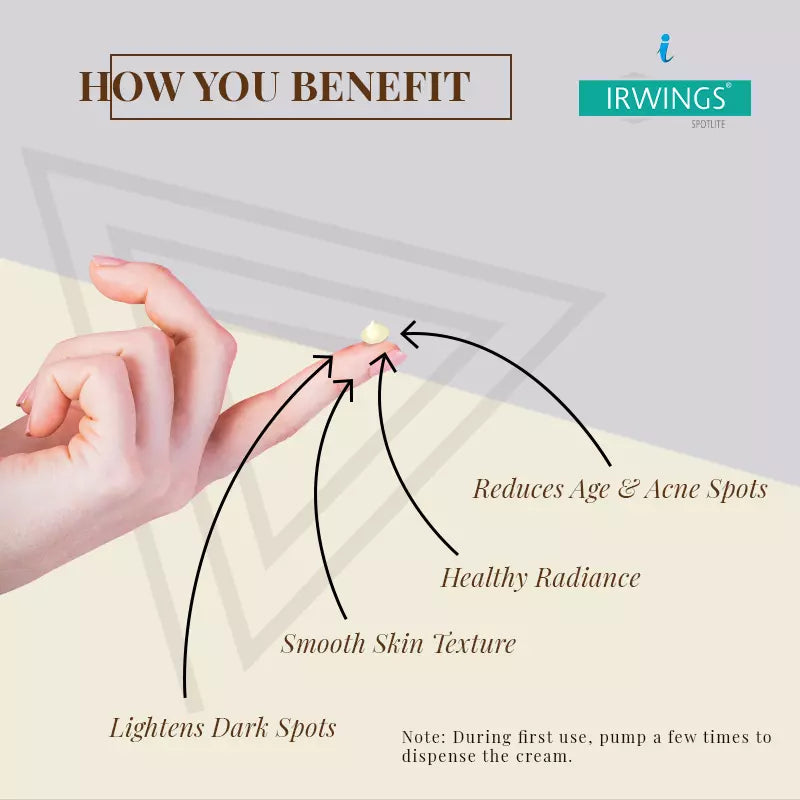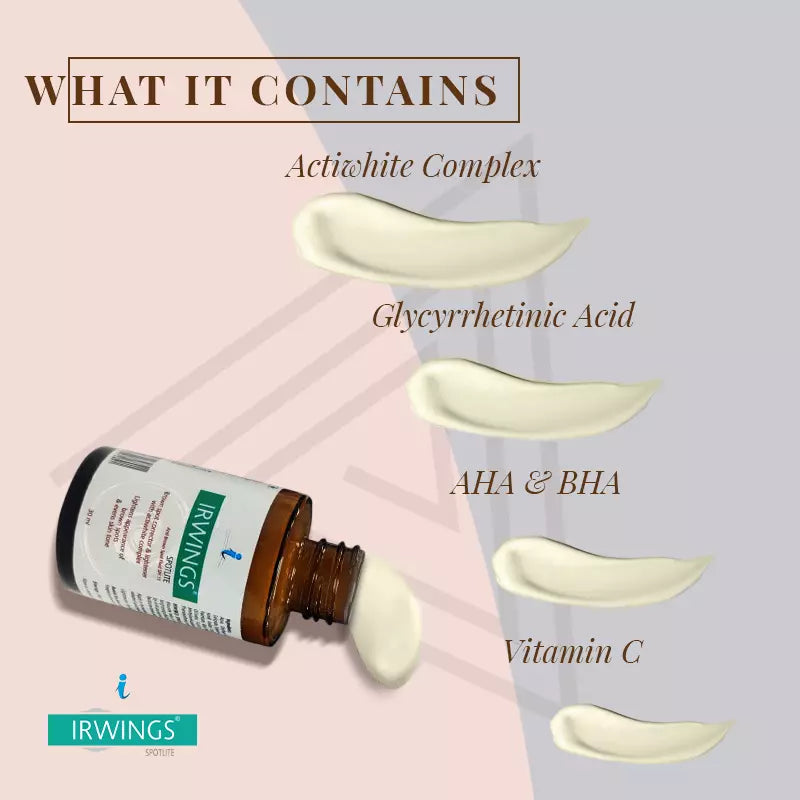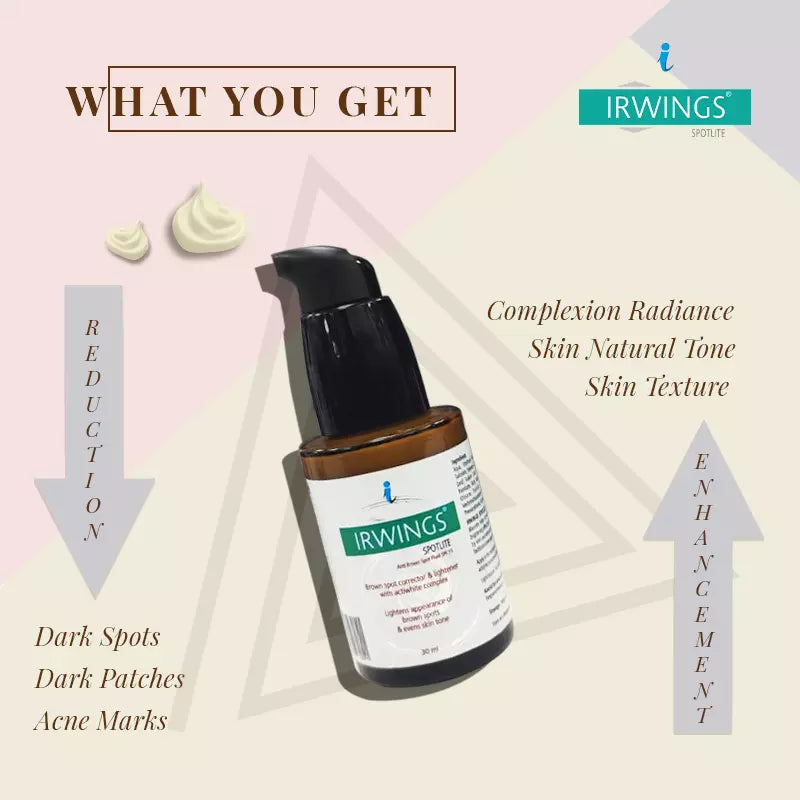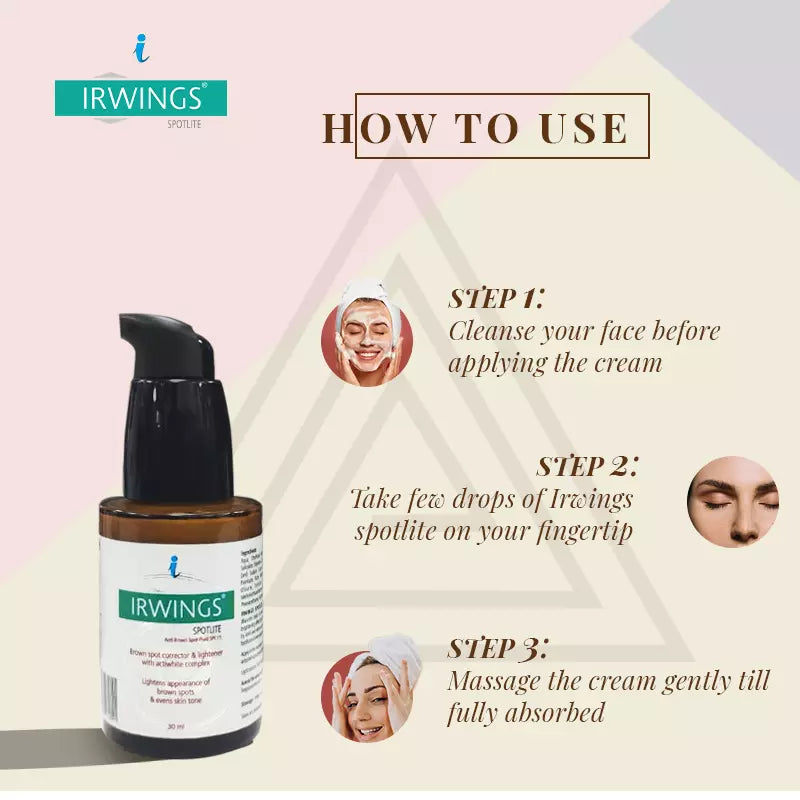 Irwings Spotlite
Cream For Dark Spots and Melasma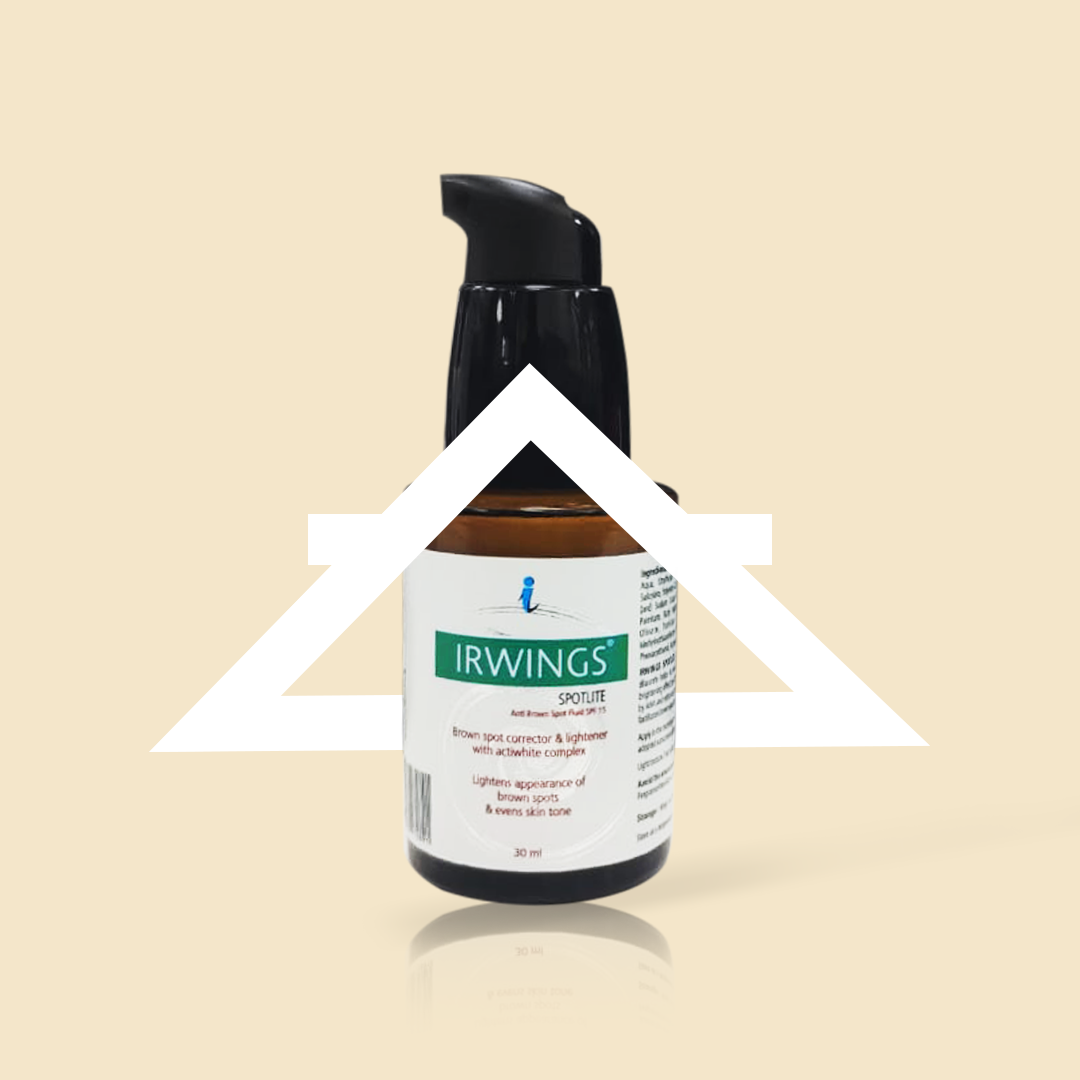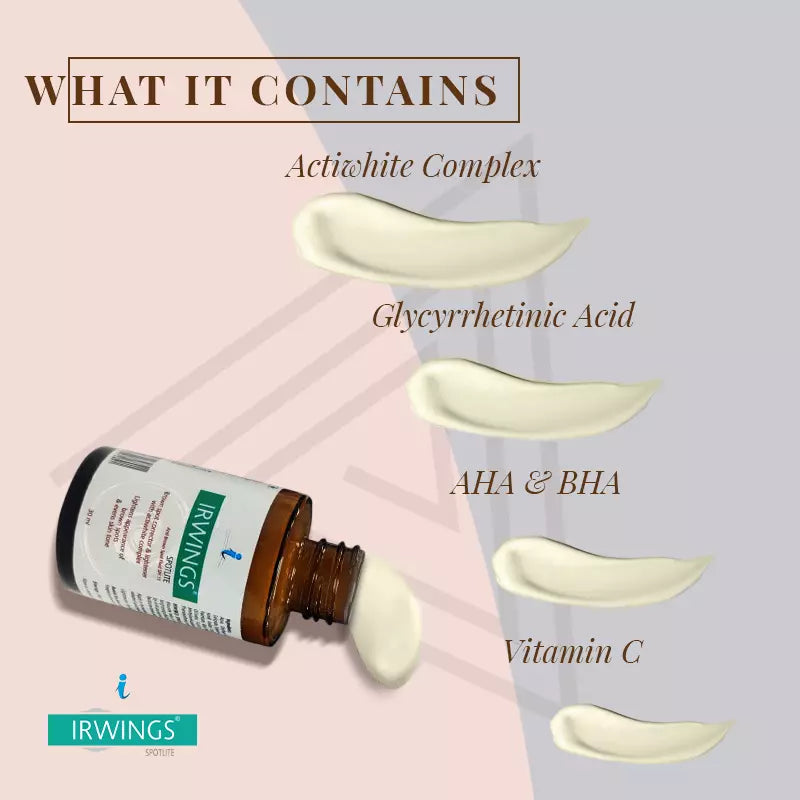 WHAT IT IS
Irwings Spotlite cream has potent Actiwhite complex formulated with Pea extract and Sucrose Dilaurate that helps in dark spot treatment, Acne Marks and it is the best treatment for melasma on face.

Powerful Dual Exfoliating action of AHA and BHA in Irwings Spotlite enhances collagen synthesis, and reduces melanin deposition thereby lightening the hyperpigmentation and evening the skin tone. UV filters in Irwings Spotlite further facilitates brown spot correction and lightening.

For Maximum effectiveness and absorption, apply this Dark Spot removal cream by dermatologist after cleansing with Irwings Calendula Toner.
WHAT IT'S GOOD FOR
Dark Spots Correction
Melasma Treatment on Face
Acne and Age Marks
Hyperpigmentation and Uneven Skin Tone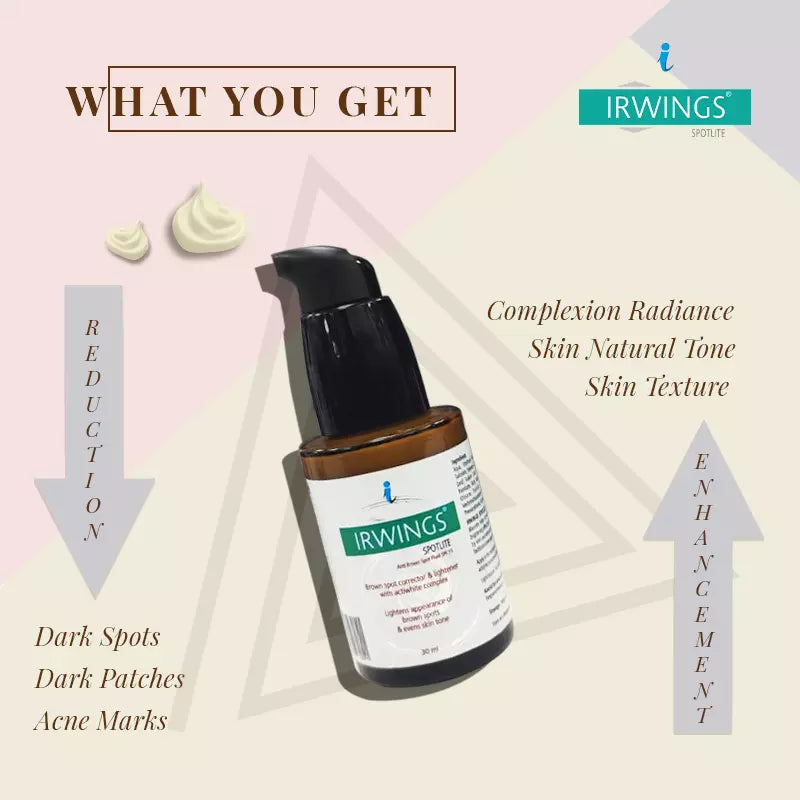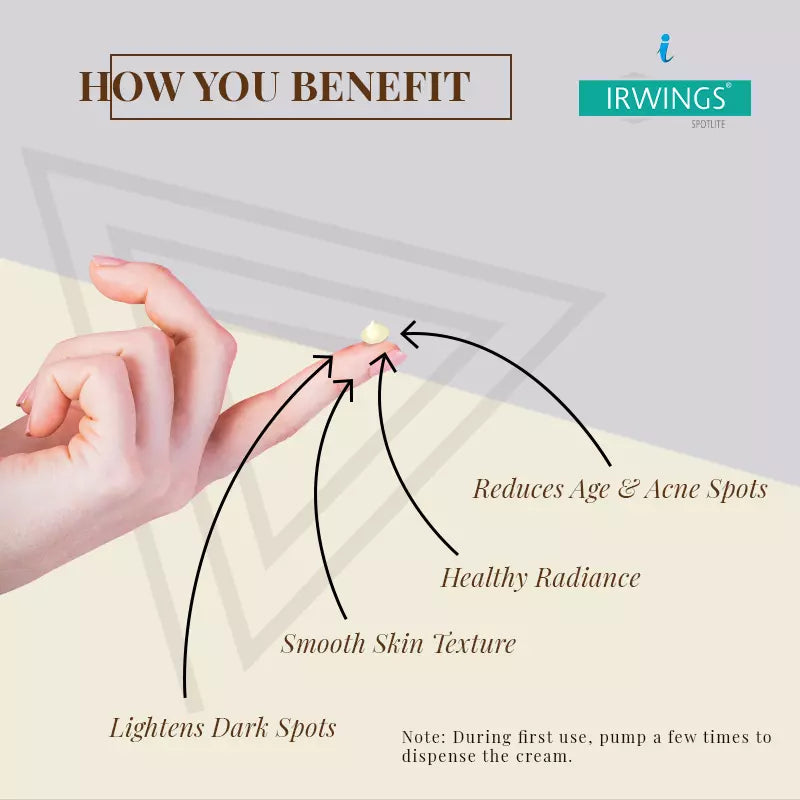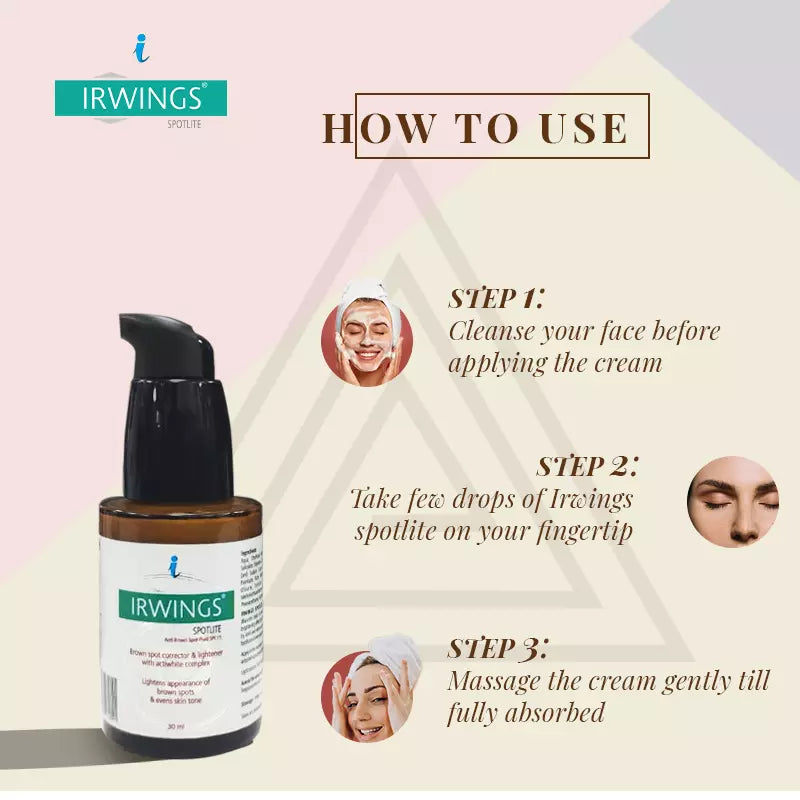 Irwings Spotlite –Actiwhite Dark Spot Corrector
Irwings Spotlite cream works by synergistic action of Actiwhite and High strength Glycyrrhetinic acid.
Irwings Spotlite is a Dermatologist recommended Dark spot Corrector that effectively reduces Melanin deposition, Dark spots, Acne Marks and Melasma patches, and Collagen degradation ensuring brighter, even toned and improved skin texture.

Consistent use reduces Dark spots and Melasma Patches in ~72 Hrs.
With Irwings Spotlite get that Natural Healthy Radiance.


Irwings embodies the reviving and revitalizing power of the air. With your fragrance in the air, Irwings give its love to the wind.
Brand Owner
Apple Therapeutics Private Limited
Product Dimensions (LxWxH)‏ :
Manufacturer :
Indo Herbal Products Unit 2
Manufacturer ‏Address :
Plot no-29, sector 1B, I.I.E Ranipur, Haridwar, Uttrakhand-249403
Packer ‏: ‎
Indo Herbal Products Unit 2