L'emollis Hair Regrowth Serum
Best Hair Growth Serum For Men And Women

This is now. Now is, all there is. Strike the spark, light the fire, and let your inner radiance glow with Lemollis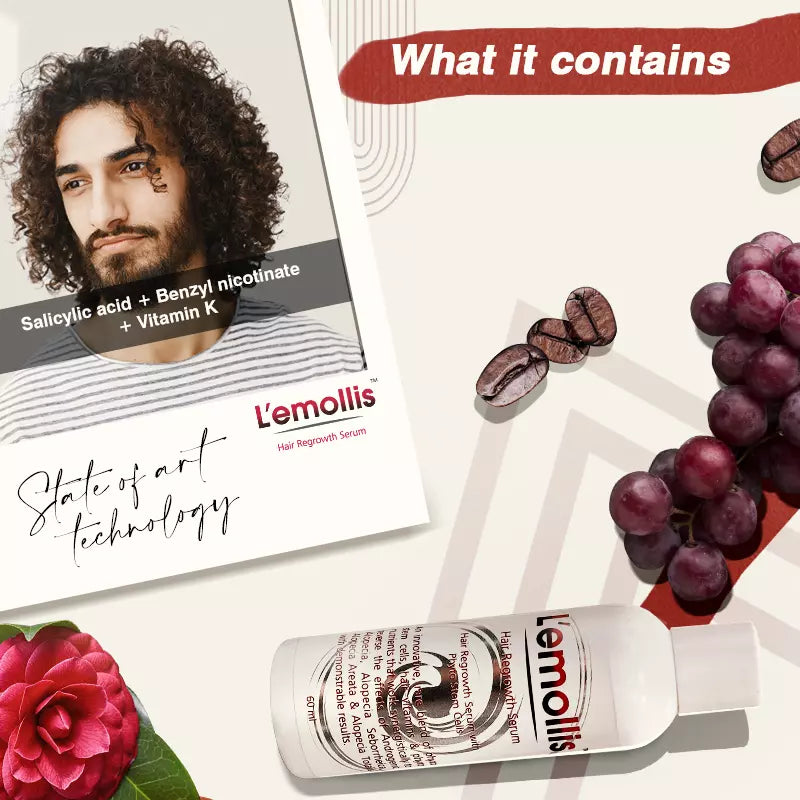 WHAT IT IS
L'emollis Hair Regrowth Serum, the best hair serum for hair growth, it is an innovative and rare blend of Phyto stem cells, hair vitamin-complex and phytonutrients that work synergistically to reverse the effects of Severe Hair Loss, with demonstrable results in men and women.
The Hair Regrowth Serum directly stimulates the follicles, suppresses DHT, enhances blood flow to the scalp and promotes human stem cell proliferation to effectively reverse the hair fall phase to the growth phase.
This Hair Serum for Hair Growth is a standalone treatment module that effectively reverses hair loss across a wide spectrum of conditions including Male Pattern Baldness (Androgenetic alopecia), Alopecia seborrheica and Patchy Hair Loss (Alopecia areata) in men and also works as a hair growth serum for women.
WHAT IT'S GOOD FOR
Severe Hair Loss
Patchy Hair Loss
Pattern Baldness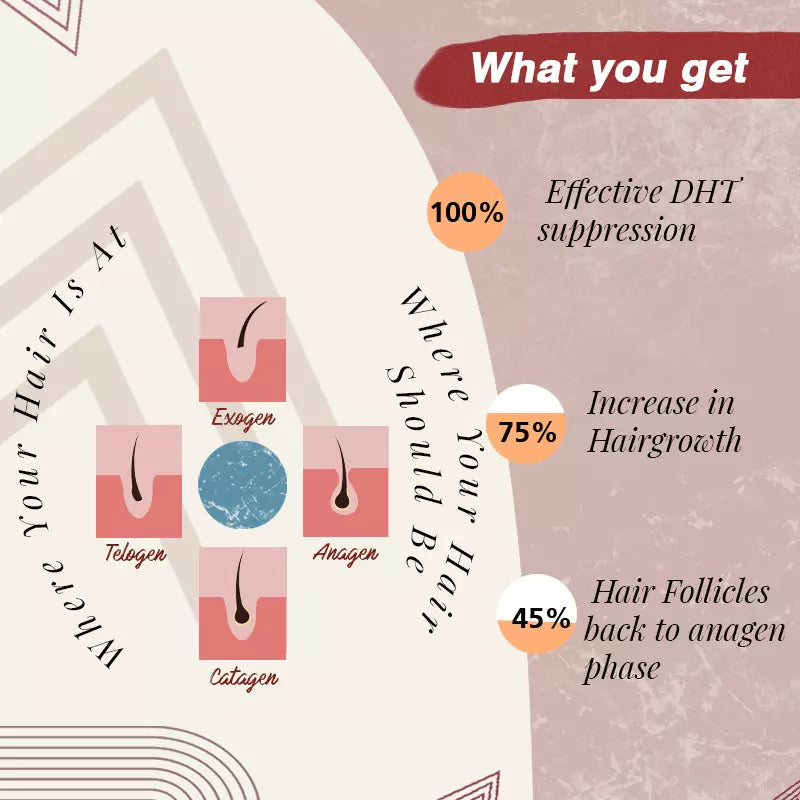 WHAT ARE ITS FEATURES
Stimulates Hair Follicles
Blocks DHT production for stronger hair
Reactivates Hair Cells
Promotes Hair Growth
Grows Thicker, Denser & Stronger Hair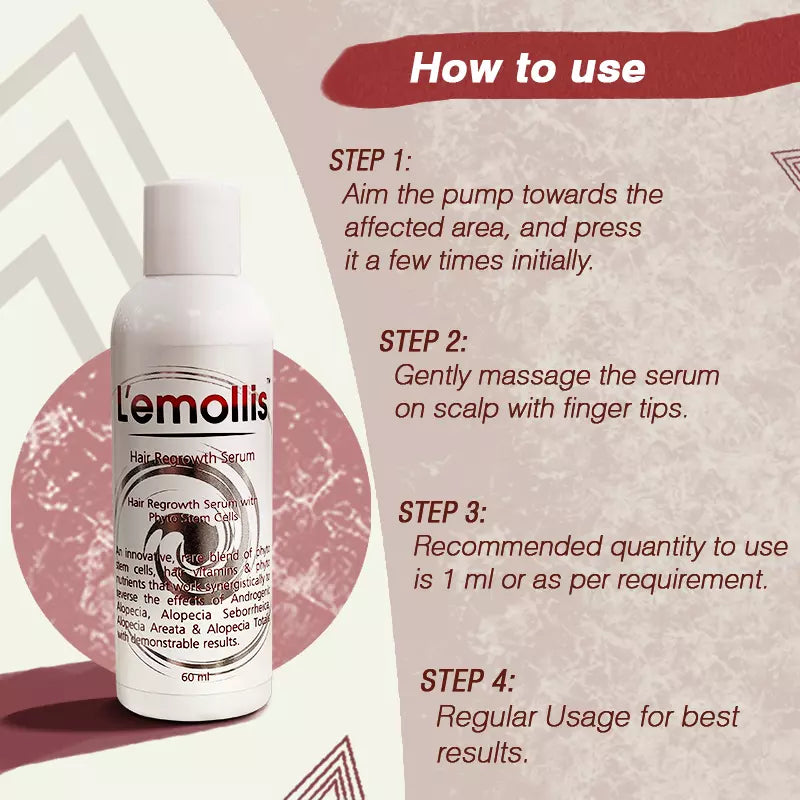 Lemollis Hair Regrowth Serum Is The Best Hair Serum For Hair Growth
Hair growth serums are a great way to help stimulate hair growth and prevent thinning hair. There are many different types of products out there, and they vary greatly in price and effectiveness. You want to find a product that works best for your needs and budget.
If you have been experiencing hair loss, then you might want to consider using the best hair growth serum.
Brand Owner
Apple Therapeutics Private Limited
Product Dimensions (LxWxH)‏ :
Manufacturer :
Indo Herbal Products Unit 2
Manufacturer ‏Address :
Plot no-29, sector 1B, I.I.E Ranipur, Haridwar, Uttrakhand-249403
Packer ‏: ‎
Indo Herbal Products Unit 2